8 APHRODISIAC PLANTS TO BOOST YOUR LIBIDO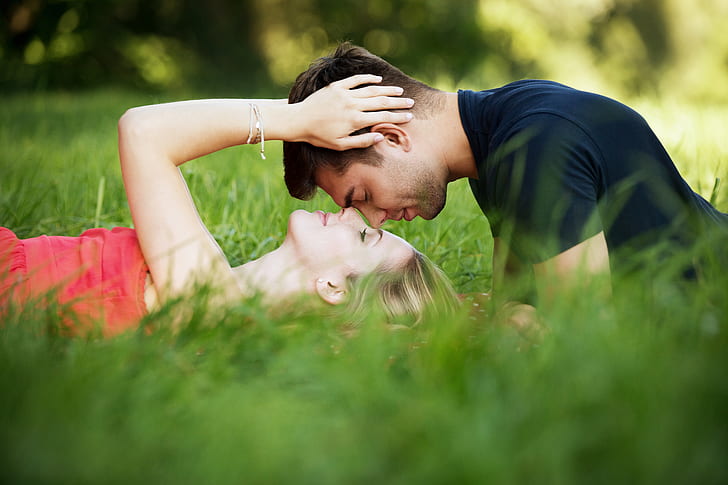 Libido, or sex drive, naturally varies between individuals. It can also increase or decrease depending on our lifestyle. In this article, we will give you 8 natural aphrodisiac plants to boost your libido and your energy.
Recently, our lifestyle has become very stressful and our morale too, because of work, financial obligations or relationships. Therefore, this lowers the barometer of our libido and performance. However, in all civilizations, our ancestors always used what nature made available to them to remedy their distress. fortunately, the solution to some sexual issues was to use elements derived from nature, called aphrodisiacs. In other words, the expression "aphrodisiac" is derived from the name of Aphrodite, the Greek goddess of love and sexuality.
To clarify, the "aphrodisiac" term implies any food or drug including some plants and essential oils derived from them. These elements contain biochemical components that act directly on libido and also increase sexual pleasure.
Let's take a look at 8 common aphrodisiac plants, supported by at least some research and used to regain sexual energy, desire, libido and promote fertility!
HOW DO APHRODISIACS WORK?
Firstly, let's understand how do aphrodisiacs work, especially those extracted from plants!
So, it's well-known that plants can affect how the brain works. Sexuality is also one of the powers of plants. They work as natural tonics which will boost your metabolism. Consequently, they can treat certain erectile dysfunction, compensate for a decrease in female or male libido and prolong the pleasure by giving you the energy you need and improve your blood circulation. In short, they act as natural viagra.
1- Tribulus terrestris: To boost Libido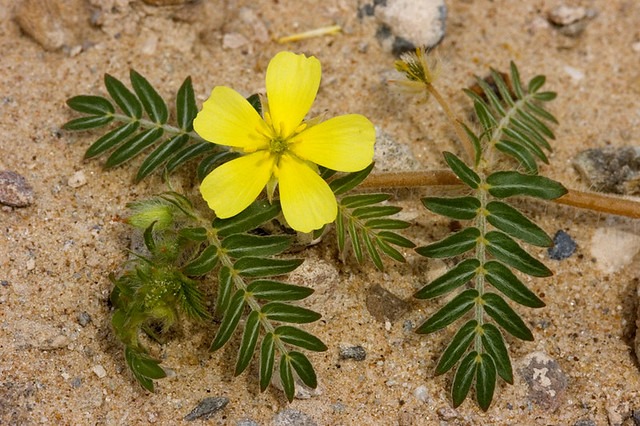 This flowering plant, also known as land caltrops or goat's head, is part of the family Zygophyllaceae, which is native to warm temperate and tropical regions. This plant has a variety of health benefits, including the treatment of urinary system disorders, hypertension, coronary heart disease as well as stimulation of breast milk production. However, Tribulus plant is more known for its action on testosterone, resolving erection problems and stimulating libido for both men and women. Today, Tribulus extract becomes a very strongest libido booster and is so listed in the ingredient list of many products sold for this purpose.
2- Clove (Syzygium aromaticum): To increase your sexual desire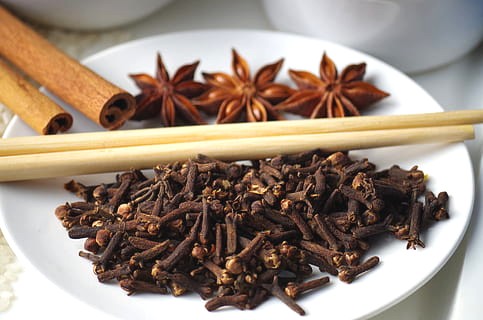 Are you tired of hearing this expression: "Not tonight, I'm not okey"? Have you lost envy towards your loved one? Currently, you can face these obstacles thanks to the magic of this aphrodisiac plant: Clove! So, let's discover how!
It is well known that Clove is a common spice widely used in cooking and traditional medicine for many years, but it is only recently that scientists have begun studying their potential health benefits.
These dried flower buds, rich in antioxidants, vitamins, and minerals, are also considered one of the most powerful natural aphrodisiacs. Indeed, they are used against mental or physical fatigue but also to promote the flow of blood to the sexual organs. This makes him one of the best natural arousal herbs.
3- Mondia whitei: To spice up your sexual life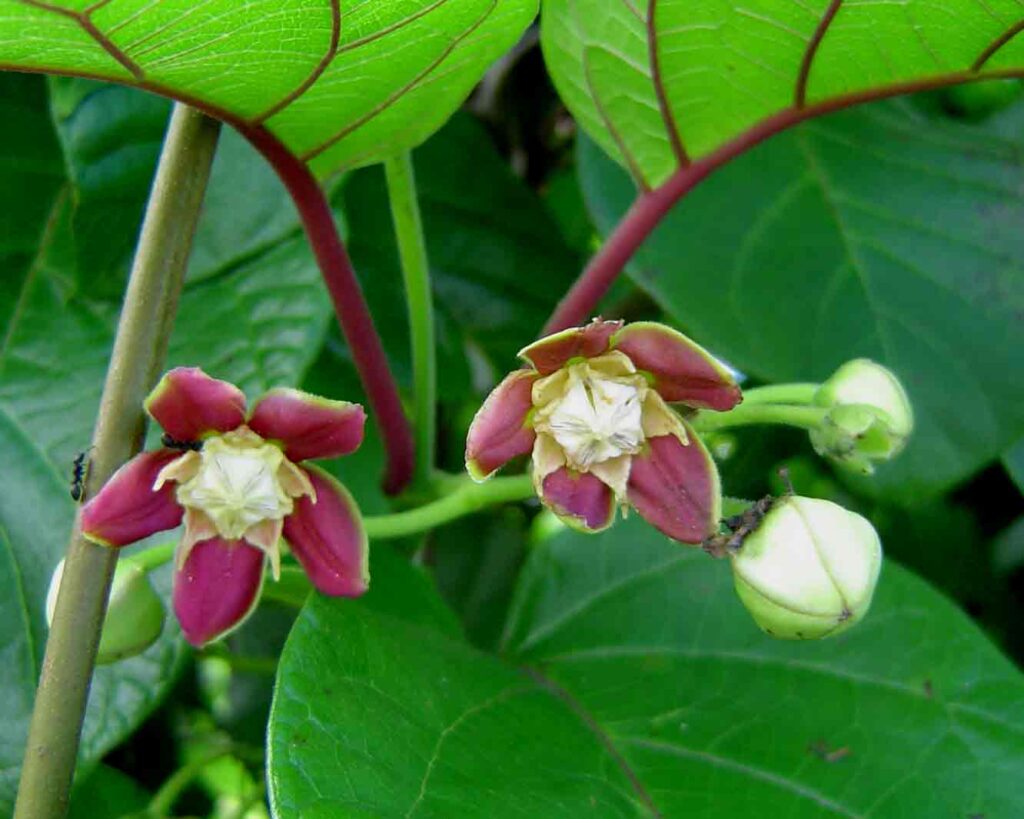 Mondia whitei, commonly named White Ginger, African Ginger or also Mondia, is an Africain herb belonging to the Periplocaceae family. It is widely used medicinally for its aphrodisiac and also antidepressant properties.
In addition, Mondia whitei roots that have a pronounced vanilla-like odour and taste like a mixture of liquorice and ginger are suggested to possess sex-stimulant properties. This can treat sexual weakness, prevent premature ejaculation, increase sperm production and also improve human sperm motility.
These roots of Mondia not only can be used as a tea, but also can be chewed or used in alcoholic beverages.
4- Ginseng (Panax Ginseng): The best Aphrodisiac plant
Ginseng, the best aphrodisiac plant, refers to eleven different varieties of a short, slow-growing plant with fleshy roots. In fact, it is one of the most popular herbal medicines in the world.
Throughout human history, Ginseng was known as an excellent plant used to increase energy and stamina and also to give the immune system a boost. Moreover, some studies have proven that it is a good aphrodisiac and tonic plant that improves libido and copulatory performance. It may also help boost erectile function in men and sexual arousal in women, but we still need stronger studies to confirm these effects.
5- Damiana (Turnera aphrodisiaca): The best aphrodisiac for better life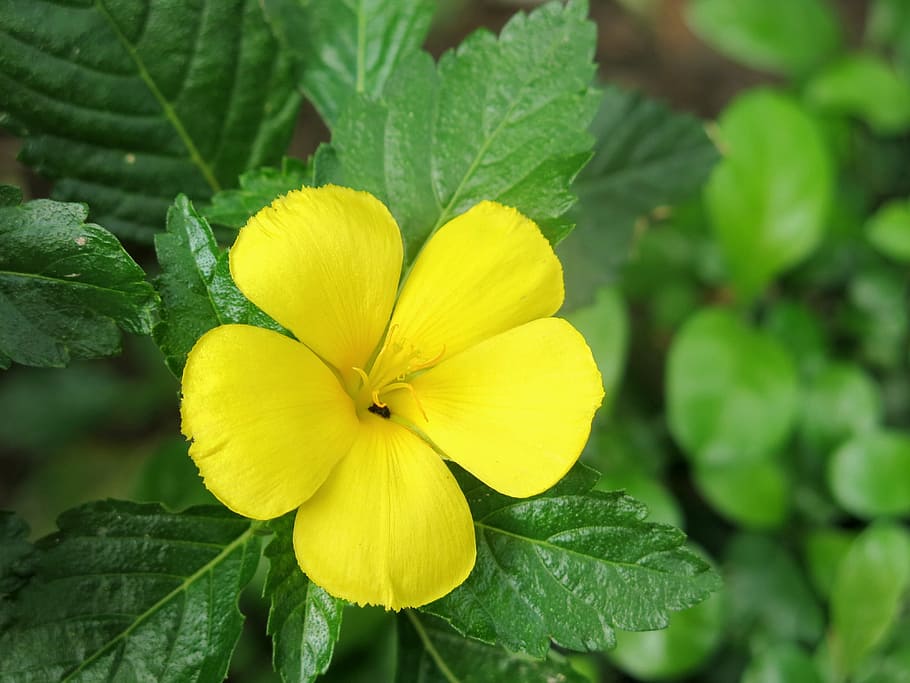 Damiana, an aphrodisiac plant, was already used by the Mayans to stimulate sexual desire. This magical plant contains flavonoids, caffeine and also arbutin that stimulate sexuality and increase sexual appetite in men and women. These effects appear thanks to their strong tonic effect.
Warning! this plant can have toxic effects, so, pregnant and lactating women must ovoit it. Thus,you should absolutely use it in very small quantities and be informed about the safe doses.
6- Maca (Lipidium meyenii): The Peruvian viagra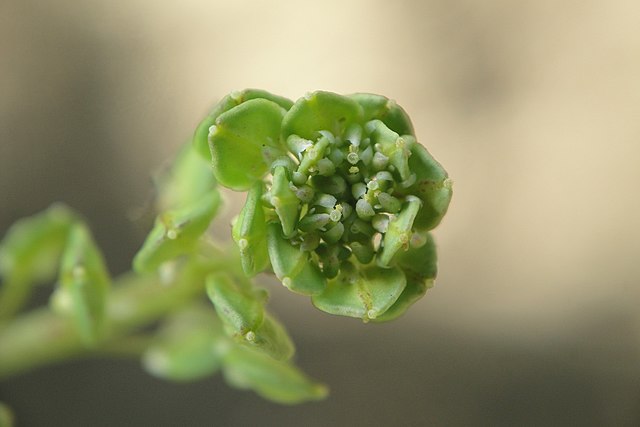 Maca, also named Peruvian Viagra, is the symbol of fertility and sexual strength in Peru. Therefore, it has long been used in the Andean region for its purported aphrodisiac and fertility-enhancing properties.
Some studies have shown that dry extract of maca root improves physical performance, sexual well-being in adult men with erectile dysfunction, improves sperm quality and also sperm mobility.
in short, Maca is a sweet root vegetable that may help boost libido and can be consumed raw, cooked or dried (in powder).
7- Ginger (Zingiber officinale): A magical sexual stimulant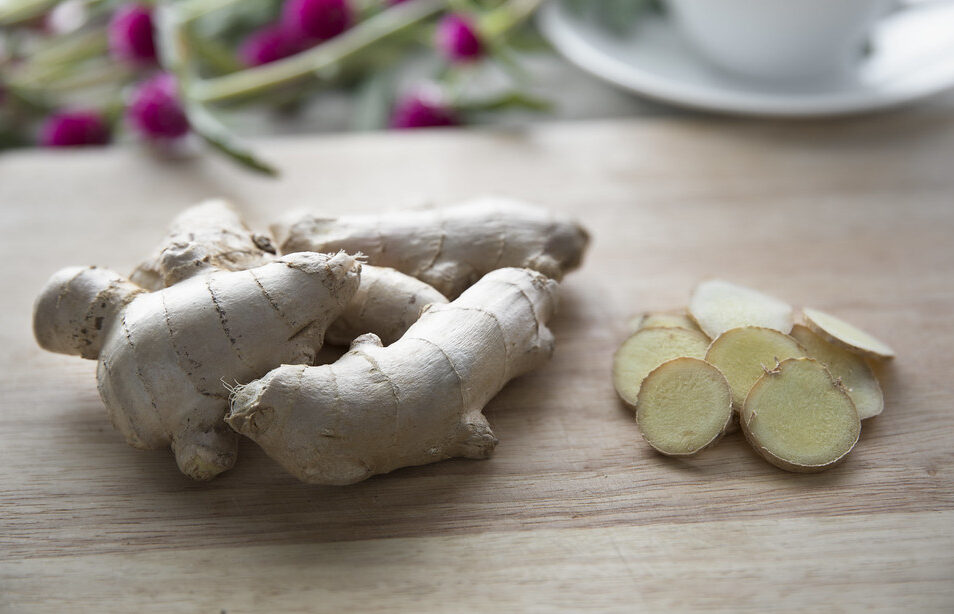 Ginger is amoung the excellent aphrodisiac plants. It has medicinal uses (asthma, hemorrhoids, cholesterol, inflammatory rheumatism, etc.) as well as aphrodisiac uses.
Moreover, This herb, rich in magnesium, has the effect of stimulating the flow of blood in the body, inducing a feeling of heat which calls for sexual arousal.
Also, You can consume Ginger as an infusion, cooked or as a capsule. Afterward, the effects of Ginger may be enhanced when combined with Ginseng.
8- Ginkgo biloba: To spark romance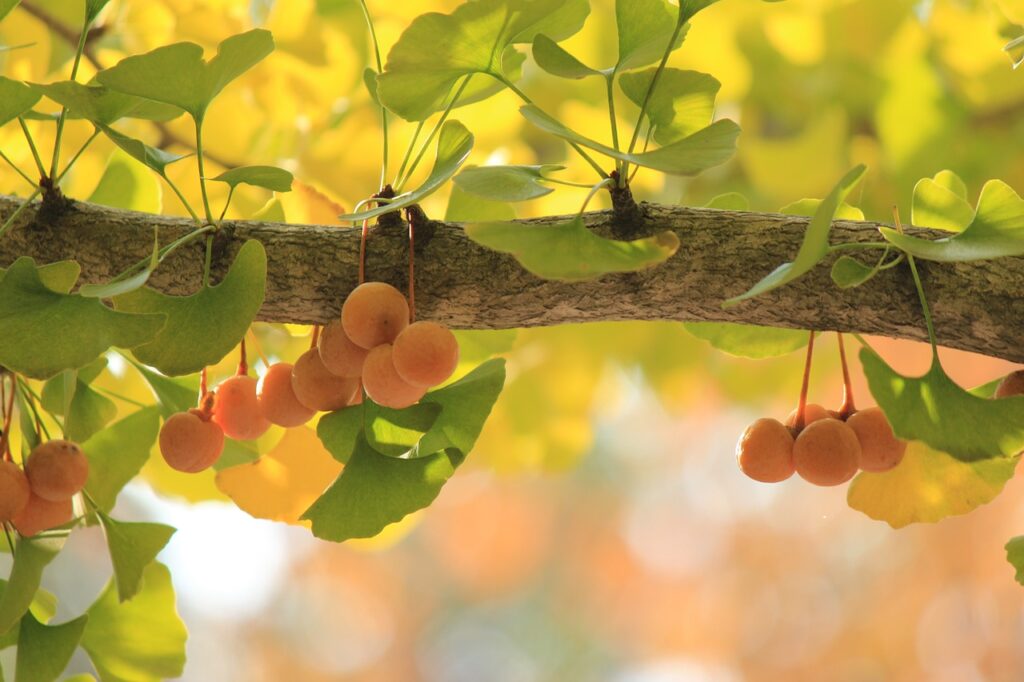 Ginkgo biloba, named also Maidenhair, is a popular traditional herb which is naturally growing in China and Japan.
Throughout human history, this antioxidant-rich herb is used to enhance brain health and treat a variety of abnormalities. Furthermore, It is an excellent aphrodisiac which acts on acetylcholine which increases male arousal, and on dopamine and norepinephrine which increase sexual desire.
In conclusion, these aphrodisiac herbs and spices can help if you have low libido, and can be effective in increasing your sexual performance. But, it is absolutely necessary to take the advice of a specialist on the mode of use of each element, and especially respect the prescribed doses (it is the case of all the aphrodisiac plants).