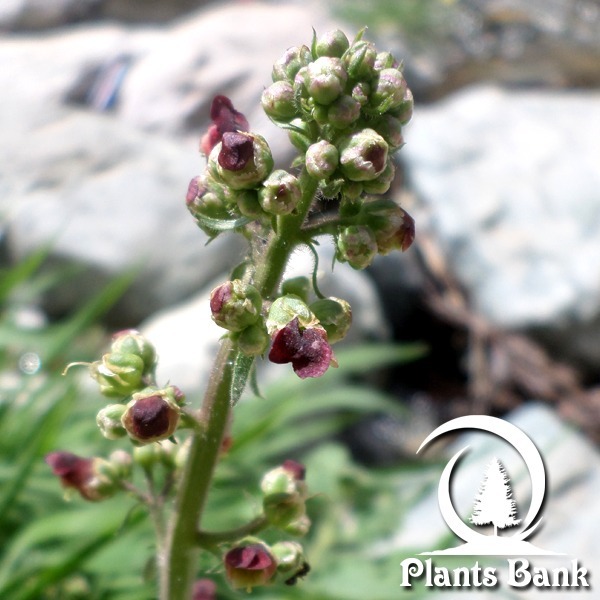 Scrophularia auriculata is a perennial plant suitable for wet and shaded areas. The square stems are winged on the angles, leaves are simple or with a pair of basal auricles, ovate to elliptic, the reddish brown inflorescence has the shape of a long interrupted panicle. The fruits are 5-7 mm capsules, subglobose and apiculate.
---
Datasheet
Common Name
Shoreline figwort
water figwort
Botanical name
Scrophularia auriculata
Family
Scrophulariaceae
Life Cycle
Perennial
Foliage
Deciduous
Basic Colour
Reddish-brown

Height
< 1,5 m
Habitat
Wetlands, Ravines, Woodland

Altitude
< 800 m
Bloom Time
June, July, August,
September
Plant Type
Herbs, Ornamental
Fruit Type
Capsule
different tolerances
Hardy
USDA Zone
7 (-17), 8 (-12),
9 (-7), 10 (-1)
Sun Exposure
Full sun, Part shade
Soil pH
Alkaline, Neutral
Soil Moisture
Moist, Wet
Soil Type
Sandy, Clayey
Propagation
by seeds / by sowing,
by Cuttings, Self sows
Germination
Fast Germinator

Open Next Page To See More Photos.