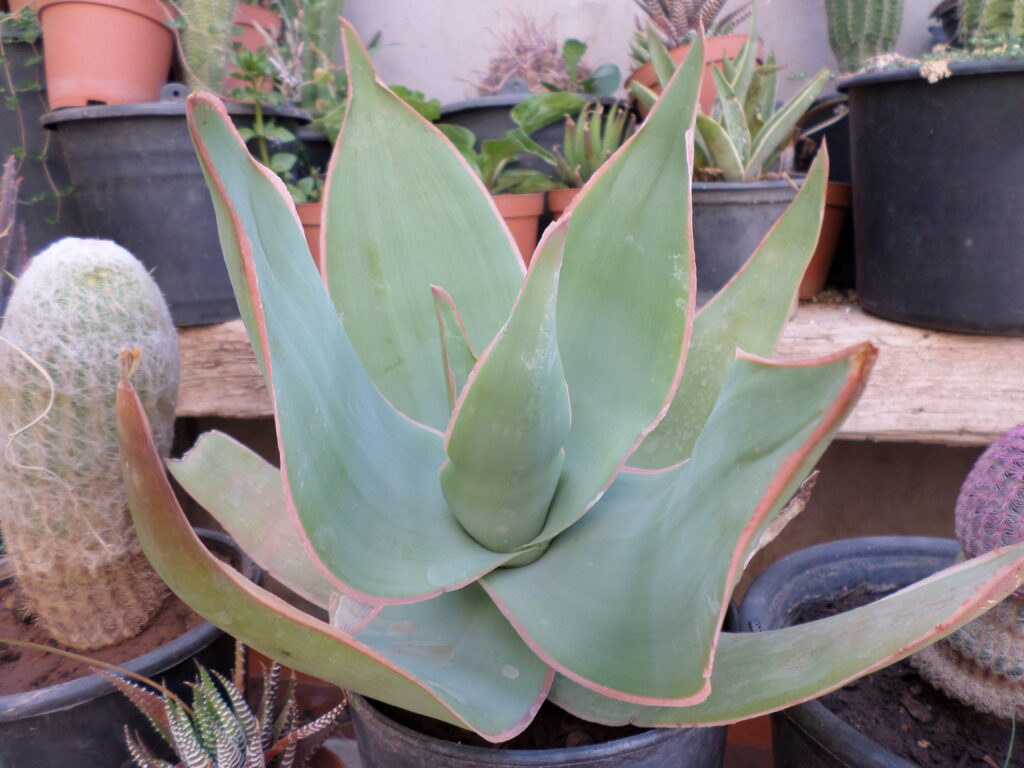 Aloe striata, commonly known as coral aloe, is a stemless succulent belonging to the Asphodelaceae family. It forms a rosette of blue-green, fleshy, broad and smooth leaves with Toothless margins. The coral-red and tubular flowers are born in clusters that last up to three months. The fruit is a green capsule.
---
Datasheet
Common Name
coral aloe
Botanical name
Aloe striata
Family
Asphodelaceae
Life Cycle
Perennial
Foliage
Evergreen
Basic Colour
orange
Height
0.4 ->1.5 m
Habitat
Rock gardens, coastal areas
Altitude
200 – 2200 m
Bloom Time
November -> March
Plant Type
Succulent, Medicinal
Fruit Type
Capsule
different
tolerances
tell us
Used Parts
Leaf
Plant Uses
Medicine
Active
substances
tell us
USDA Zone
9 (-7), 10 (-1), 11 (+4)
Sun Exposure
full sun
Soil pH
Neutral
Soil Moisture
Dry
Soil Type
Sandy, Silty
Propagation
by seeds / by sowing,
by division, Self sows
Germination
tell us
Pests/ Diseases
mealybugs, snout weevil, rust
Open Next Page To See More Photos.