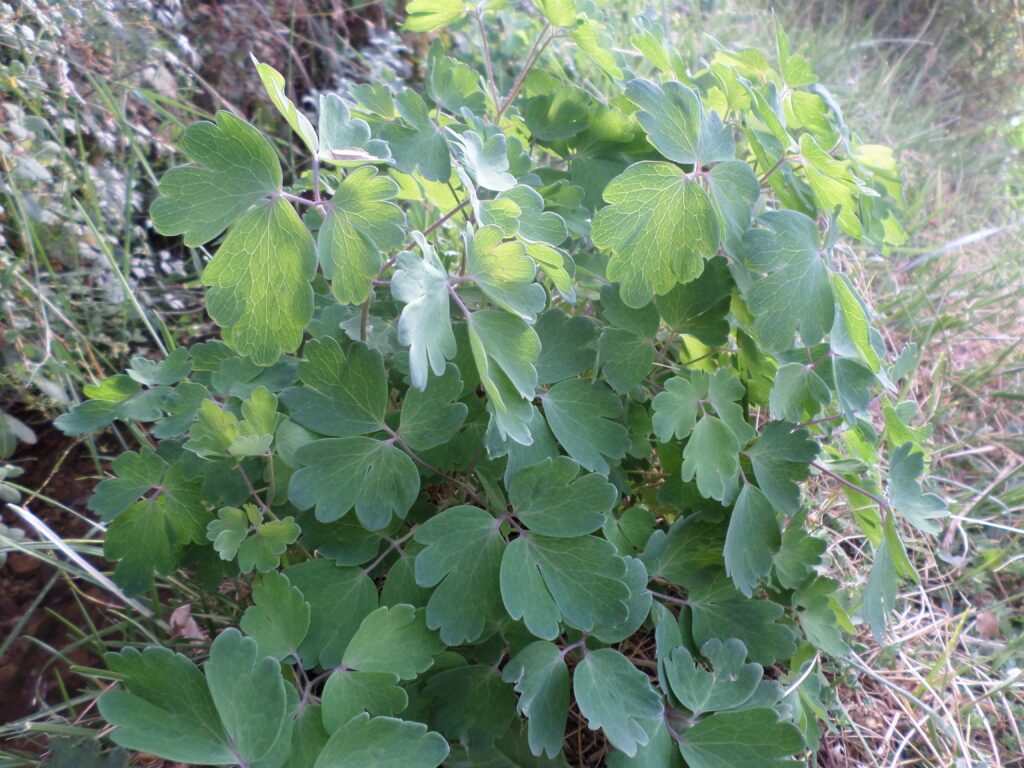 Aquilegia canadensis, commonly known as Canada columbine, eastern red columbine or wild columbine, is a perennial herbaceous belonging to Ranunculaceae family. This woodland native has round stems bearing alternate, compound leaves with long petiole. The flowers are yellow with red sepals and 5 distinctive red spurs. The fruit is a follicle with black seeds.
---
Datasheet
Common Name
Canada columbine / eastern red columbine / wild columbine
Botanical name
Aquilegia canadensis
Family
Ranunculaceae
Life Cycle
Perennial
Foliage
Deciduous
Basic Colour
Yellow – Red
Height
0.3 -> 1 m
Habitat
woodlands and rocky slopes
Altitude
2800 m
Bloom Time
April -> July
Plant Type
Herb, Ornamental
Fruit Type
Follicle
different
tolerances
Tell us
Used Parts
Whole plant
Plant Uses
Ornamental
Active
substances
Tell us
USDA Zone
3 (-40), 4 (-35), 5 (-29), 6 (-23), 7 (-17), 8 (-12)
Sun Exposure
Sun, Part shade
Soil pH
Neutral
Soil Moisture
Fresh, Moist
Soil Type
Sandy, Stony
Propagation
by seeds / by sowing, Self sows
Germination
Tell us
Pests/ Diseases
Tell us
Open Next Page To See More Photos.