Best flowers for International Women's Day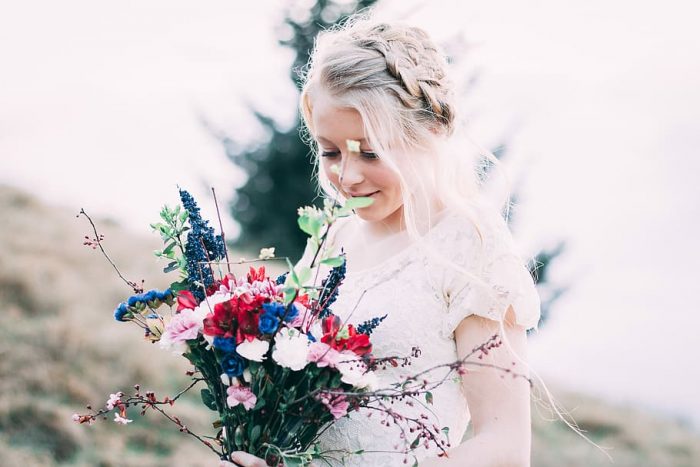 What Flowers for International Woman's day? International Women's Day is made official by the United Nations in 1977. This day is celebrated in many countries around the world on March 8 and covers several events with the aim of celebrating advances in women's rights.
8 March is also an occasion to show love to all women that we know, our moms, sisters, wives and colleagues. Offering flowers is one of the cutest gestures to prove this love.
Most of the time, giving beautiful flowers is enough to satisfy the person who receives them. nevertheless, your gift will be all the more appreciated if it is adapted to its recipient. In this article, you will find all the kinds of flowers you can give on this special occasion.
Roses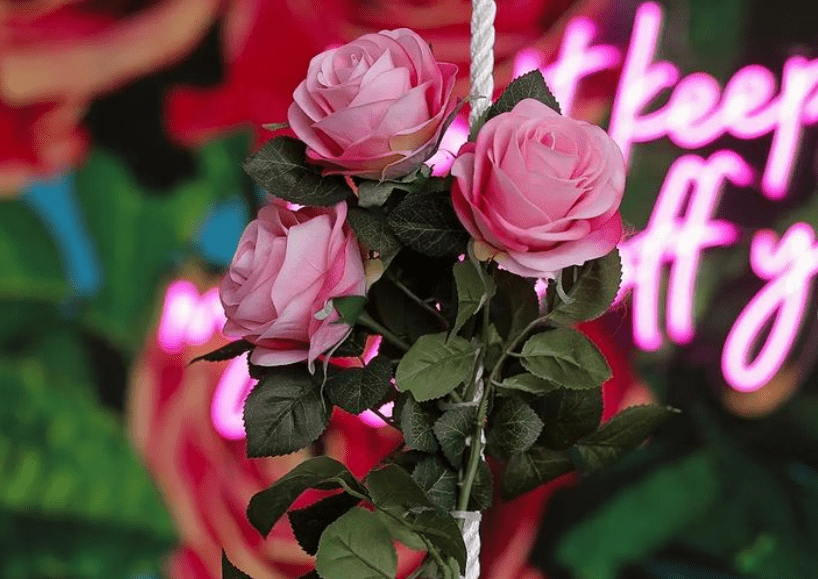 White, red or pink, whatever the color of the flowers, a bouquet of roses will always please women. However, the color of the roses should be chosen according to the type of relationship with the recipient. You can choose colors to convey various messages like love (red), gratitude (pink), appreciation (orange) and intimacy (yellow). So, if you offer a bouquet of roses, you will have to be attentive to its color, for example. For friends or colleagues, we will favour yellow roses, symbols of friendship, joy, and benevolence. Conversely, a magnificent bouquet of red roses is the symbol of passionate love.
For aesthetic reasons, and so that the shape of the bouquet is harmonious, it is advisable to offer roses in odd numbers for bouquets of less than 10 roses. Then, if the bouquet is fuller, you can choose an even number.
Orchids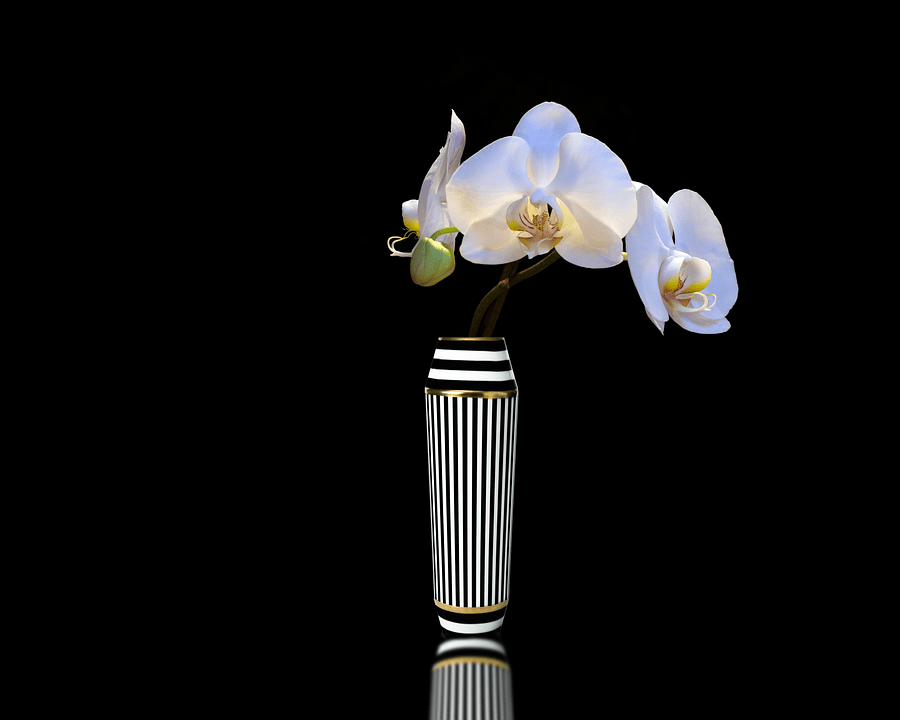 Choosing an orchid as a gift is to evoke a strong thought because this exotic flower symbolizes extreme beauty, sensuality and nobility of feeling. To make the woman feel that she is unique and special and that roses are too classic and too old fashioned for her, give her an Orchid, the chicest and glamorous of flowers.
To obey the secret language of Orchids, you have to choose your color according to the recipient. A red Orchid is synonymous of passion and sensuality, a white Orchid represents pure and serene love, a yellow Orchid symbolizes a warm, sincere and deep love, a pink Orchid represents elegance and tenderness and finally a purple Orchid expresses a desire for seduction.
Lilies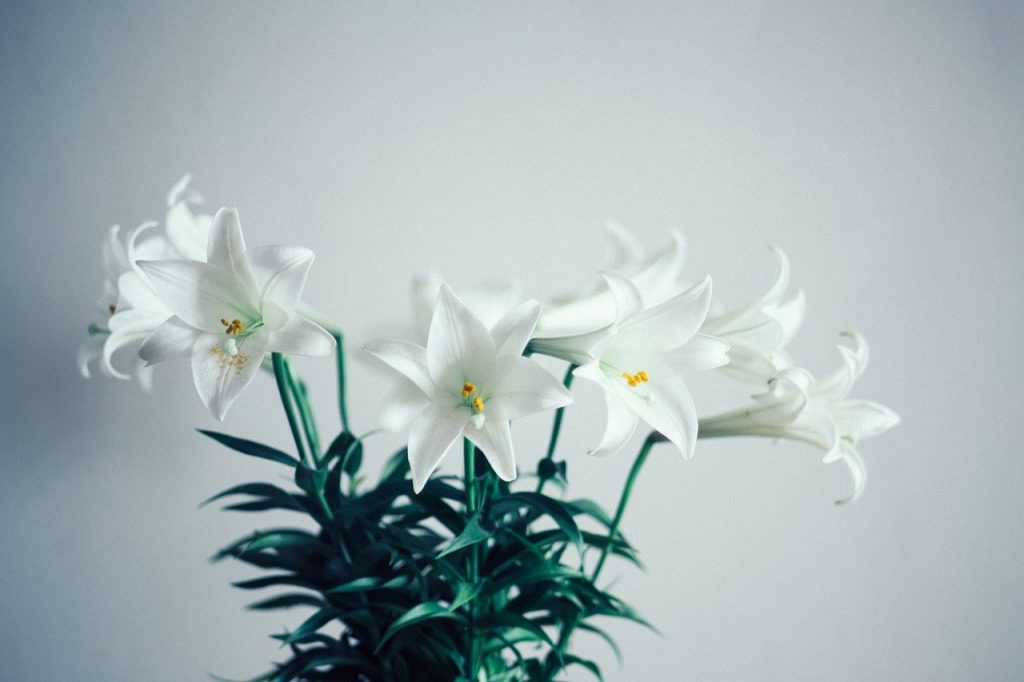 If the rose is the queen of flowers, the lily is the king! With its majestic flowers, the lily has always aroused admiration. The fleur-de-lis always symbolizes purity, innocence and virginity. Its shape, the diversity of its colors and its sweet fragrance also make the lily the symbol par excellence of femininity.
The lily is a generous and imposing flower, composed of six generally fragrant tepals. The incredible variety of its colors is also a delight for flower lovers: white, orange, red, yellow, pink, orange, with spotted, speckled or variegated patterns.
Peonies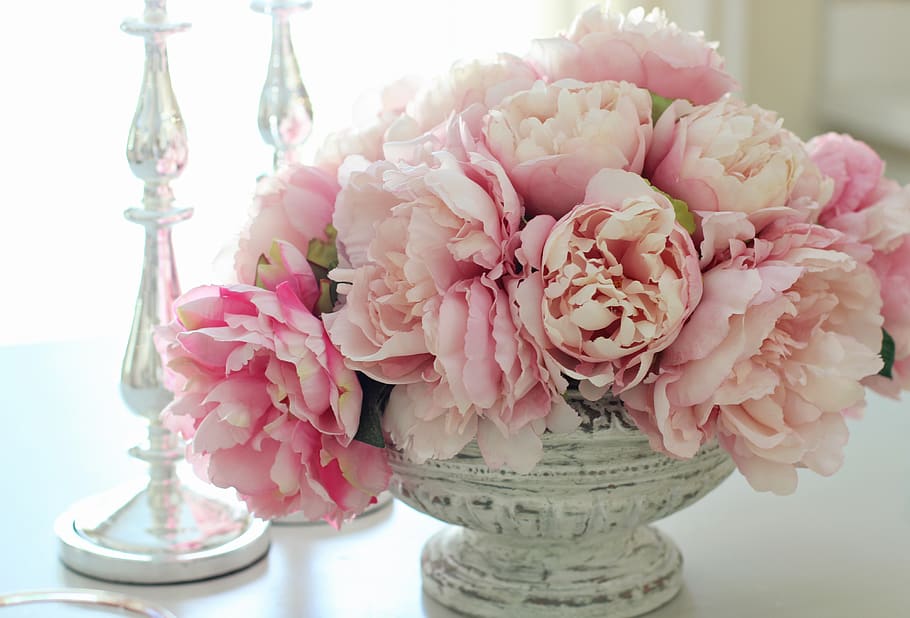 Here is another beauty to surprise your mom, your sister or your spouse. Romantic, it marries admirably with the fragrant branches of lilac. the Peony is a symbol of feminine grace and a beautiful invitation to love. As usual, when offering a bouquet, nuance your words with the colors of the peonies. A yellow peony is a symbol of joy, a red peony expresses passionate feelings, white peony is a call to be forgiven, a pink bouquet of peonies embodies tenderness and femininity: what great flowers for International Women's Day?
Calla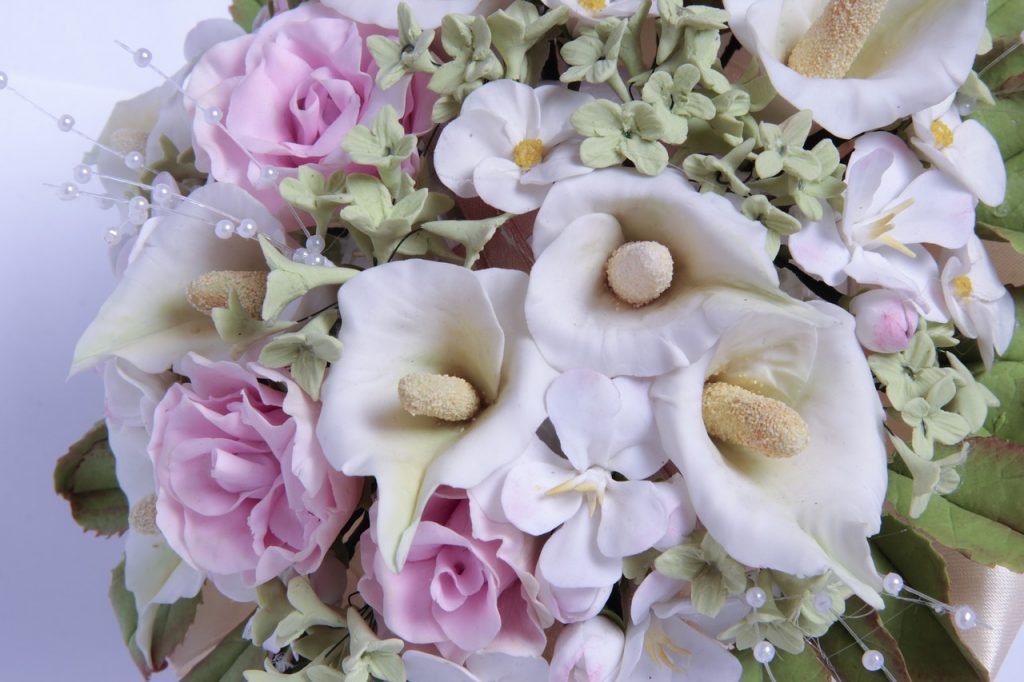 Calla is the ideal flower for a woman. A bouquet of Calla also symbolizes happiness as a couple. It also represents purity, rejoicing and sympathy. This is an interesting plant to offer for those who like to be surprised! Offered in several colors, this marvel is available as a cut flower and in a pot. The particular shape of the flowers attracts the eye and rejoices the heart. In addition, its stems are malleable and facilitate the creation of particular shapes.
Anemone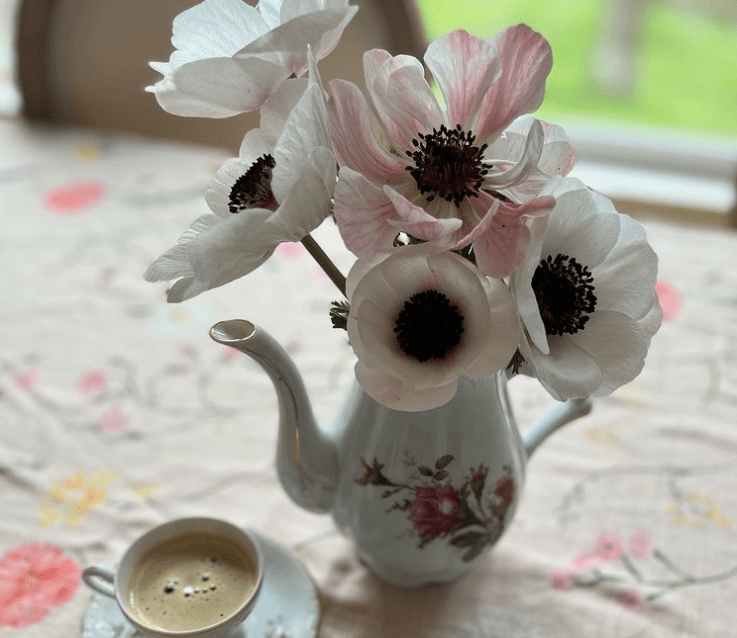 The anemone is the flower symbol of sincerity. It is also the perfect flower to compose a bouquet that you want to offer to a special person. Its black heart makes it very original and decorative. In a bouquet, it's the little touch that changes everything!
Anemones bloom in multiple colors, the most common are white and blue but they can be red, yellow, pink or even purple in some species. A wide choice that allows us to integrate them into our colorful and pastel bouquets but also into larger compositions.
Daisies
Daisies are a model of innocence and simplicity. They come in different colors depending on their variety. The shasta daisy is pure white with a yellow colored center. They make good cut flowers. African daisies are available in white, yellow or orange. Gerbera daisies, the most popular type, are available in pink, cream, white and yellow. So, a daisy bouquet will be a nice surprise for beloved ones. They are also very appreciated as flowers for international women's day.
Buttercups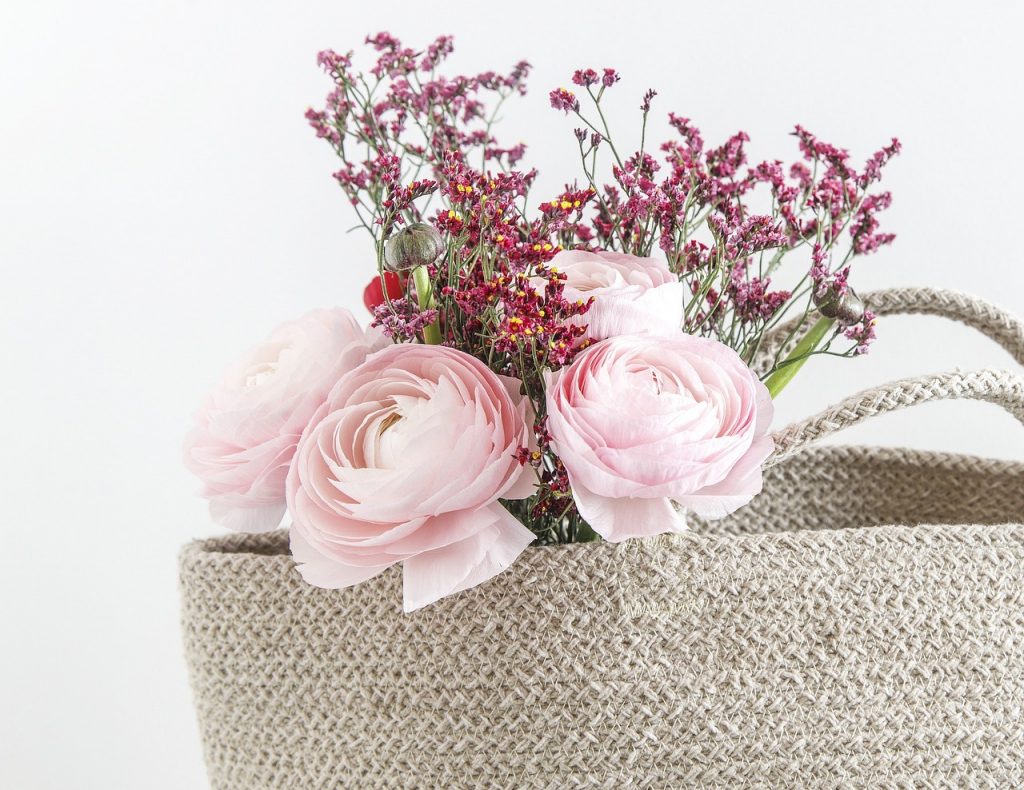 The buttercup is a nice gift with its sublime flowers from the first frosts of winter until the beautiful days of spring. Its flowering, both opulent and refined, makes it a very popular flower for bouquets and floral compositions. Its fleshy and delicate flowers inspire tenderness and comfort. Simple, semi-double or double, it also offers multiple colors: white, green, pink, red, yellow, orange, purple, through a variety of shades.
Besides all these wonderful flowers for women's day, you can also choose a green plant, a perennial, a shrub or a succulent to offer as international women's day gift.
Did you find this helpful? Share it with your friends!