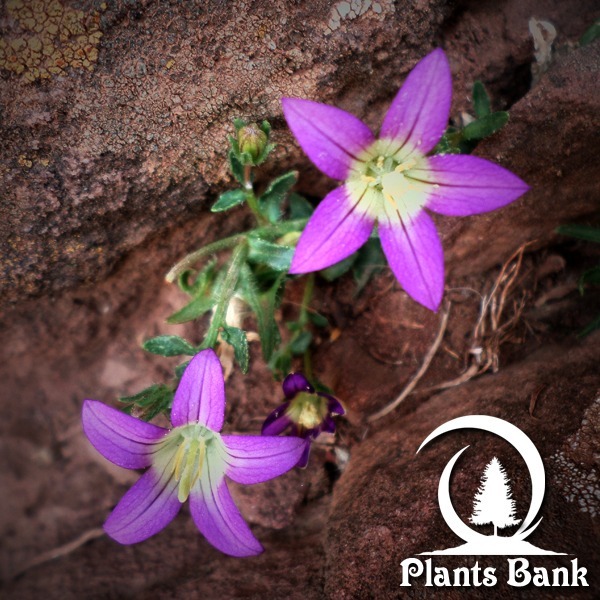 Campanula filicaulis is a species of plants with flowers belonging to the Campanulaceae family. It is endemic to North Africa.
---
Datasheet
Common Name
Bellflower
Botanical name
Campanula filicaulis

Family
Campanulaceae
Life Cycle
Perennial
Foliage
Evergreen
Basic Colour
Blue, violet
Height
<30 cm
Habitat
Sunny rocky cracks,
Woodland

Altitude
800 -> 3300 m
Bloom Time
April -> August

Plant Type
Herbs, Outdoor, Indoor
Fruit Type
Capsule
different tolerances
Hardy, Herbaceous
Used Parts
Flower, Leaf, Root

Sun Exposure
Sun, Part shade
Soil pH
Neutral
Soil Moisture
Dry
Soil Type
Peaty, Stony
Propagation
by seeds, by Cuttings,
Self sows
Germination
Cold Germinator,
Tricky Germinator
Pests/ Diseases
Slugs, snails,
spittlebugs,
mites and caterpillars
Open Next Page To See More Photos.