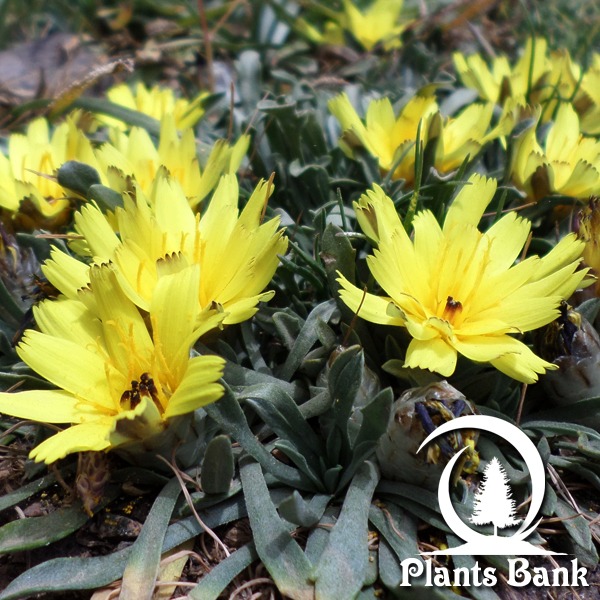 Catananche caespitosa is an herbaceous or a very small shrub growing in tufts. The linear gray-green leaves form a basal rosette. The stems are topped by bright yellow flowerheads blooming between May and July. This endemic plant of Morocco grows on dry grounds from 1,700 meters of altitude.
---
Datasheet
Common Name
Catananche turf
Botanical name
Catananche caespitosa
Family
Asteraceae
Life Cycle
Perennial
Foliage
Tell us
Basic Colour
yellow / gold
Height
< 10 cm
Habitat
Stony and rocky lands
Altitude
1600 -> 3200 m
Bloom Time
May -> July
Plant Type
Herbs,

Fruit Type
Achene
different tolerances
Tell us
Used Parts
Tell us
Plant Uses
Tell us
Active substances
Tell us
USDA Zone
> 3 (-40)

Sun Exposure
Sun
Soil pH
Acidic, Neutral
Soil Moisture
Dry
Soil Type
Stony, Rocky
Propagation
by seeds / by sowing,
Self sows
Germination
Tell us
Pests/ Diseases
Tell us
Open Next Page To See More Photos.