Cauliflower Types : the Best colored Cauliflower varieties around the world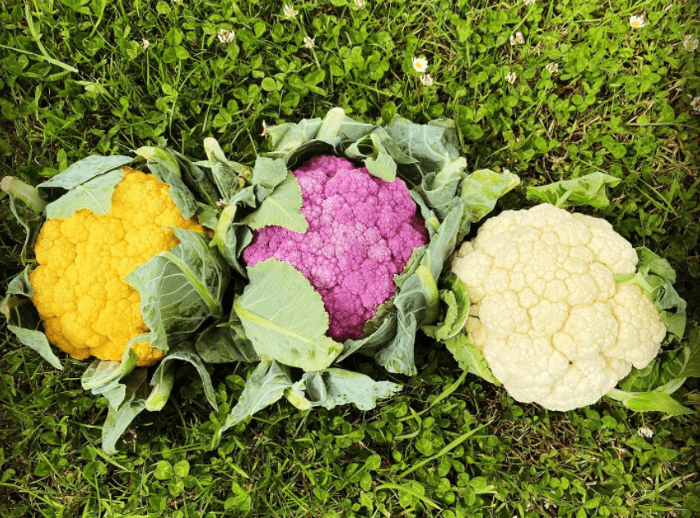 Cauliflower is an annual plant that belongs to the genus Brassica and the cabbage family. This plant is native to Asia Minor, and became popular in Europe in the 16th-century but was only cultivated in America at the beginning of the 20th century. Cauliflower is among the vegetables known to be of the healthiest plants in the world.
For years, gardeners around the world have been selecting, in the fields, varieties adapted to their needs or their desires. Choosing the right type of cauliflower for your garden means you'll get the taste and color you want with varieties that best suit your climate.
There are hundreds of varieties of cauliflowers that differ in color, size, shape, taste, and nutritional composition. Depending on the variety, it sometimes takes up to four months from transplanting to harvesting, although some hybrids mature faster.
The most common type of cauliflower is the white variety. It is through successive cross-breeding that this current white variety has appeared. The old varieties of cauliflower naturally showed a great diversity of colors, purple, yellow, orange, brown and green.
Find out in this article the most beautiful and interesting Cauliflower types around the world!
What is the nutritional value of cauliflower?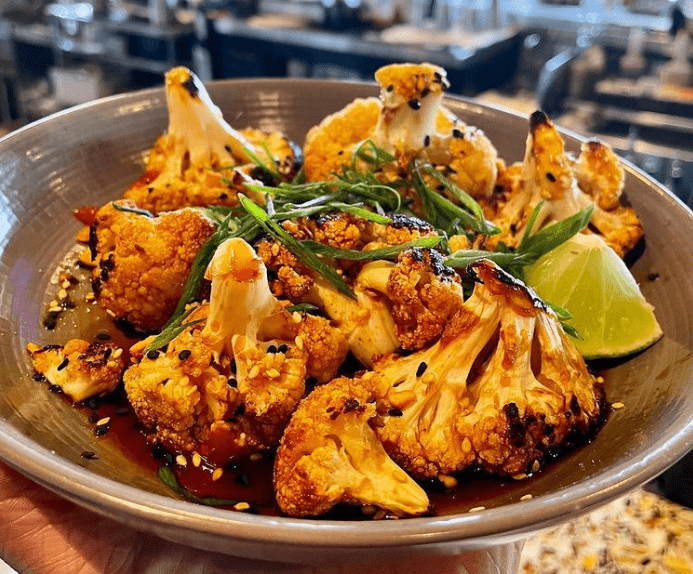 As a cruciferous vegetable, cauliflower is rich in vitamins and minerals. The 3 types of colored cauliflower (orange cauliflower, green cauliflower and purple cauliflower) are rich in vitamin C. Green cauliflower is also a source of potassium, vitamin K and vitamin B9 (folic acid).
On the other hand, carotenes or provitamins A, present in quantity in orange cauliflower, help to fight against cell ageing. Purple cauliflower is also richer in anthocyanins which are a pigment that acts as an antioxidant and protects our health.
Cauliflower varieties
White cauliflower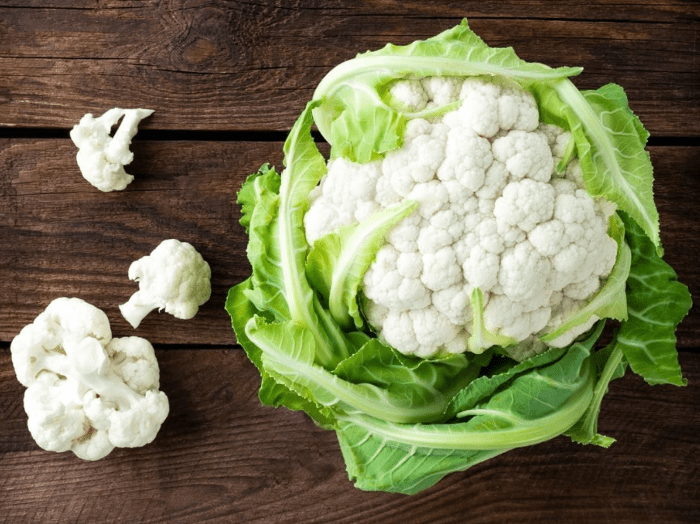 White cauliflower (Brassica oleracea var. botrytis) is usually the type of cauliflower that most people are familiar with. These white cauliflower varieties have a pure white flower head surrounded by green leaves. There are actually many white cauliflower cultivars that ripen at different times during the growing season. There are some popular white Cauliflower varieties such as:
White Corona
This cultivar is a small variety of cauliflower with a small white head (10 – 15 cm). The pure white florets are delicious raw or in a fresh salad.
Snow Spring Cauliflower
This vegetable is a cold-hardy cauliflower cultivar that has crisp white curds and a great taste.
Snowball cauliflower
This variety has a medium-sized (15 cm) head and is popular in North America. This is a popular gardener's variety of cauliflower that has a strong, well-formed white curd.
Early White Cauliflower
It is a fast-growing variety of cauliflower that has pure white curds and excellent flavor. This cauliflower cultivar grows well in cool weather and is also a good type of cauliflower to store in the freezer.
Cornish cauliflower
This plant is an old cultivar of cauliflower grown in the Cornwall region of England. The moderate air temperature in this coastal region is the ideal climate for growing cauliflower all year round.
Hybrid cauliflower
This is a medium to large-sized cauliflower that ripens early. This variety has a good flavor with a buttery nutty taste. This is a good type of cauliflower for roasting, grilling, or making cauliflower rice.
Green Cauliflower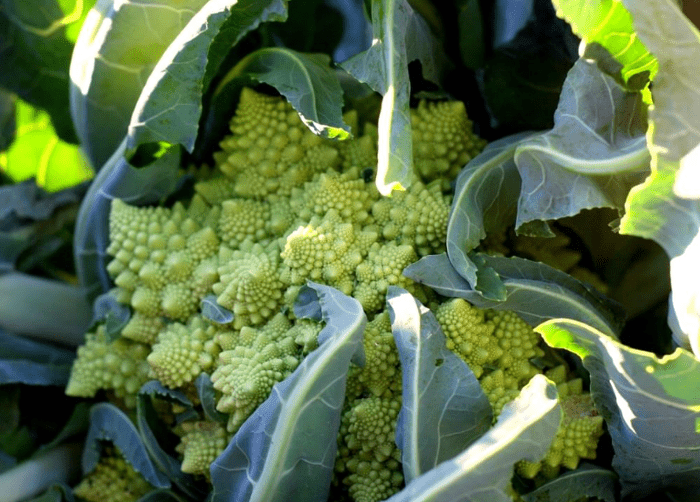 Green cauliflower is also called broccoflower, and it is available in numerous varieties. Moreover, unlike white varieties that tend to be crumbly, green cauliflower has a more fibrous consistency and a sweeter flavor.
Romanesco cauliflower
Romanesco cauliflower is an old variety, originating in Italy, near Rome, also characterized by its soft green color. Compared to common cauliflower, Romanesco cauliflower has a crunchier texture with a delicate nutty flavor. The head of this cabbage is atypical and can add a decorative touch to your plates. Then, behind the beauty of the geometric shapes of its florets, this cabbage is highly appreciated for its very mild taste with a slight accent of hazelnut.
Alverda
The alverda cauliflower is a one-of-a-kind green cauliflower variety that is the most consistent and abundant of its kind. This variety has a unique lime green color that can be intensified with direct sun exposure. Alverda cauliflower takes between 80 and 100 days to reach maturity.
People can use the Alverda cauliflower as a substitute for broccoli in a variety of recipes to provide a different texture but equally delicious flavor.
Some popular green cauliflower cultivars also include 'Vorda', 'Green Goddess', and 'Vitaverd'.
Orange/ yellow Cauliflower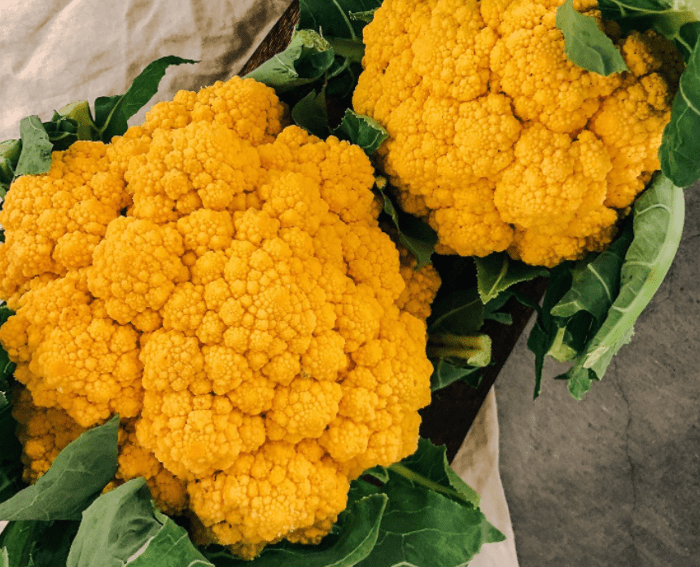 Orange-colored cauliflowers taste milder and contain up to 25 times more vitamin A than white varieties. Their health benefits are due to the beta-carotene levels in the orange florets. Here are some of the best orange cauliflower types your have to know:
'Cheddar' cauliflower
Cheddar cauliflower is one of the most popular varieties of orange cauliflower. This variety gets its name from its cheesy orange color and was originally discovered in a patch of cauliflower in Canada. Moreover, this colorful cauliflower has a medium sized head and a slightly sweet taste and needs only 58 days to mature.
Flame Star cauliflower
Flame Star Hybrid Cauliflowers are a good example of a mild cauliflower that has a smooth texture. In addition to this, this variety has a higher level of heat tolerance. When this vegetable is heated, the bright orange color deepens. Also, this amazing cauliflower should please children and decorate your best dishes.
Purple Cauliflower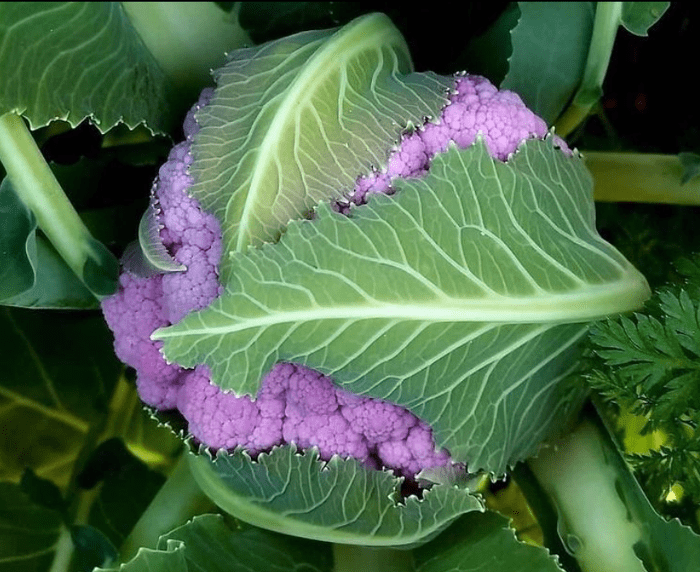 The purple cauliflower plants have striking purple curds, are very healthy and taste great. Unlike orange cauliflower cultivars which tend to get more intense color when cooked, purple cauliflowers lose their color when cooked. Try adding lemon juice while cooking to retain the deep purple hues. Here are some beautiful purple cauliflower cultivars:
Violet Queen
The beautiful violet queen is a warm weather variety which takes 70 days to mature. This plant has a deep violet color that looks almost black in the right light. This variety is also is high in beta-carotene and tasty enough to eat raw. The leaves of this queen are also edible and are especially delicious and we can cook them up with some oil, salt, and pepper.
Depurple Hybrid
This is a unique cauliflower whit white stems that further highlight the cauliflower's purple curd. Depurple has a noticeably delicate texture and a pleasing buttery, and also a sweet flavor. Furthermore, this vegetable comes with anthocyanins, which are flavonoids with potent antioxidant properties which give the plant a dark lavender look.
Graffiti hybrid cauliflower
Graffiti Hybrid Cauliflower is a brightly colored purple cauliflower that retains its deep lavender color while cooking. It is one of the most vibrant cauliflower types. This is a naturally sweet variety of cauliflower that grows well even in humid conditions. Try marinating in lemon juice or vinegar first to help preserve those deep hues and to retain more of the healthy anthocyanins.
Purple Cape
This is one of the sweetest purple varieties and has a taste more reminiscent of broccoli than its pale cousin. In addition, if you are looking for an easy-to-grow cauliflower variety, then Purple Cape is one of your best choices. On the other hand, it's high in antioxidants, vitamin C and A, and, like all cauliflower, loaded with fiber.
Sicilian Violet
This is another example of an Italian/European variety of purple cauliflower. The head of the Sicilian violet is tipped with plum to lavender hues with light green stalks. This purple cultivar loses that purple flair and can turn light green when cooked. To preserve the beauty of these cauliflower types and the antioxidant benefits, we recommend slicing the florets thin and serving them raw.
Did You find this helpful? Share it with your friends!