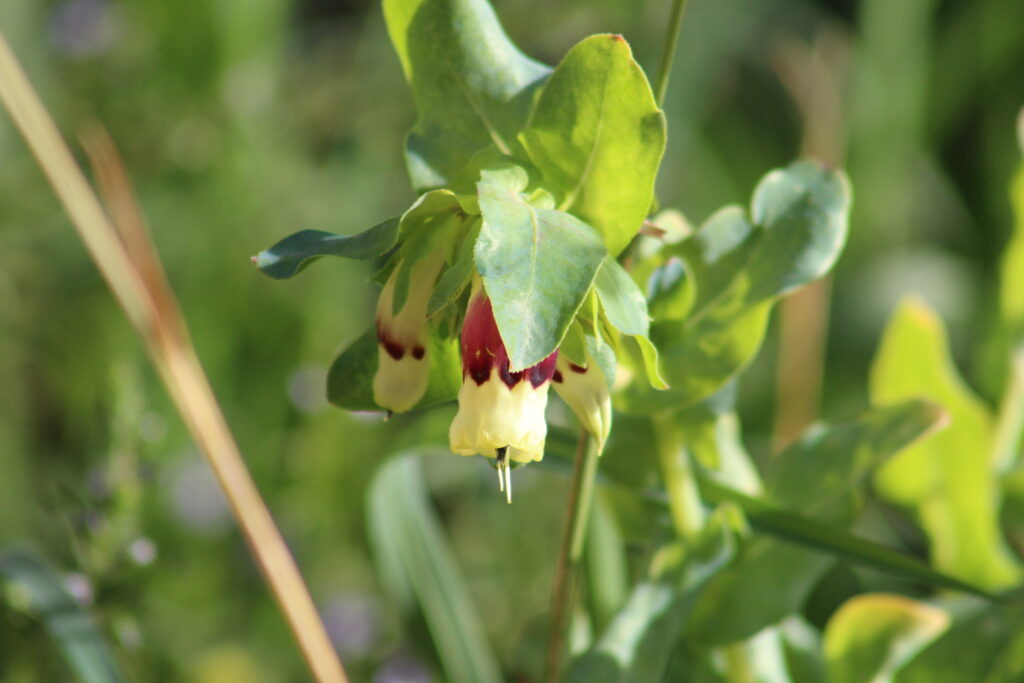 Cerinthe major, called also Greater Honeywort, is a member of the borage family. This native of the Mediterranean region is an annual/ biennial succulent with branchy stems and silvery fleshy leaves. The purple-blue flowers are tubular and grouped into clusters of two or three flowers. The fruits are achenes containing black seeds.
---
Datasheet
Common Name
Greater Honeywort
Botanical name
Cerinthe major
Family
Boraginaceae
Life Cycle
Annual, Biennial
Foliage
Deciduous
Basic Colour
Purple
Height
20 -> 50 cm
Habitat
Stony and sandy areas
Altitude
0-1800 m
Bloom Time
May -> September
Plant Type
Succulent
Fruit Type
Achene
different
tolerances
Tell us
Used Parts
Tell us
Plant Uses
Tell us
Active
substances
Tell us
USDA Zone
7 (-17), 8 (-12), 9 (-7), 10 (-1)
Sun Exposure
Part shade
Soil pH
Acidic, Alkaline, Neutral
Soil Moisture
Dry, Moist
Soil Type
Sandy, Clayey, Stony
Propagation
by seeds / by sowing, Self sows
Germination
Tell us
Pests/ Diseases
Tell us
Open Next Page To See More Photos.