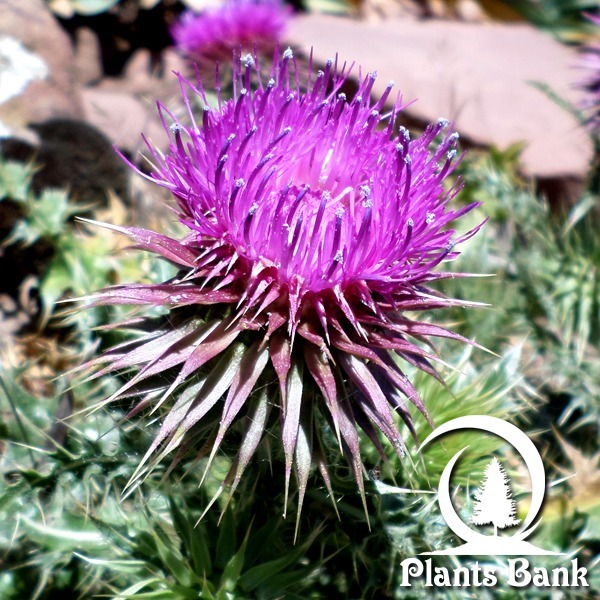 Cirsium chrysacanthum is a species endemic to Morocco. It is known by its glabrous leaves with long golden yellow spines. The pink to purple flowers with long thorny bracts produce achenes. This plant is related to wetlands until 3500 m.
---
Datasheet
Common Name
Yellow- spined thistles
Botanical name
Cirsium chrysacanthum
Family
Asteraceae
Life Cycle
Perennial, Biennial
Foliage
Tell us
Basic Colour
pink

Height
20 -> 70 cm
Habitat
shechese lawns /
Grasslands,
sunny rocky cracks,
Rustic stone soil
Altitude
3500 m
Bloom Time
Tell us
Plant Type
Herbs, Ornamental,

Fruit Type
Achene
different tolerances
Tell us
Used Parts
Tell us
Plant Uses
Ornamental
Active substances
Tell us
USDA Zone
Tell us
Sun Exposure
full sun
Soil pH
Acidic, Alkaline,
Neutral
Soil Moisture
Dry
Soil Type
Sandy, Silty, Clayey,
Peaty
Propagation
by seeds / by sowing,
by division, Self sows
Germination
Tell us
Pests/ Diseases
Tell us
Open Next Page To See More Photos.