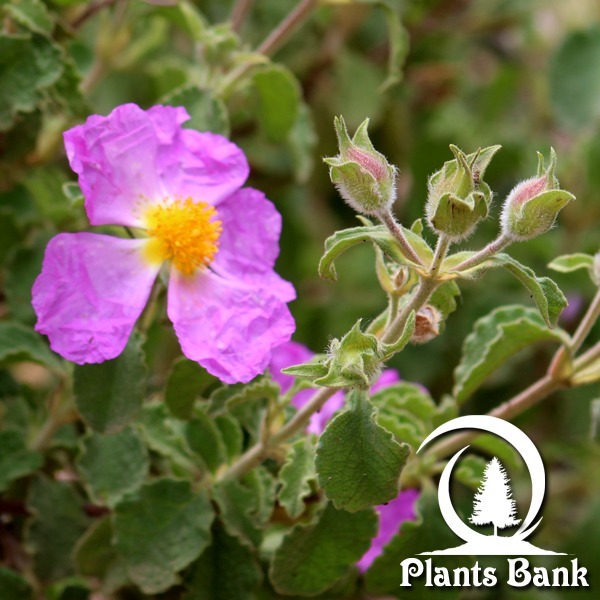 Cistus albidus, named commonly white rockrose, is an evergreen bushy shrub growing to 1 m tall. The grey-green leaves are oblong to elliptical in shape and covered with a white hairiness. The 5-petaled flowers are of a pink color and are short-lived. The fruit is an ovoid hairy capsule.
---
Datasheet
Common Name
Rock Rose,
grey-leaved cistus
Botanical name
Cistus albidus
Family
Cistaceae
Life Cycle
Perennial
Foliage
Evergreen
Basic Colour
pink / purple
Height
40 cm -> 1 m
Habitat
rocky and
calcareous soils,
Dry
Altitude
Tell us
Bloom Time
April, June
Plant Type
Herbs , Ornamental,
Outdoor

Fruit Type
Capsule
different tolerances
Tell us
Used Parts
Tell us
Plant Uses
Ornamental
Active substances
Tell us
USDA Zone
7 (-17), 8 (-12), 9 (-7)

Sun Exposure
Sun, Part shade
Soil pH
Alkaline, Neutral
Soil Moisture
Dry
Soil Type
Mixture, silty
Propagation
by seeds / by sowing,
by Cuttings, Self sows
Germination
Tell us
Pests/ Diseases
Tell us
Open Next Page To See More Photos.