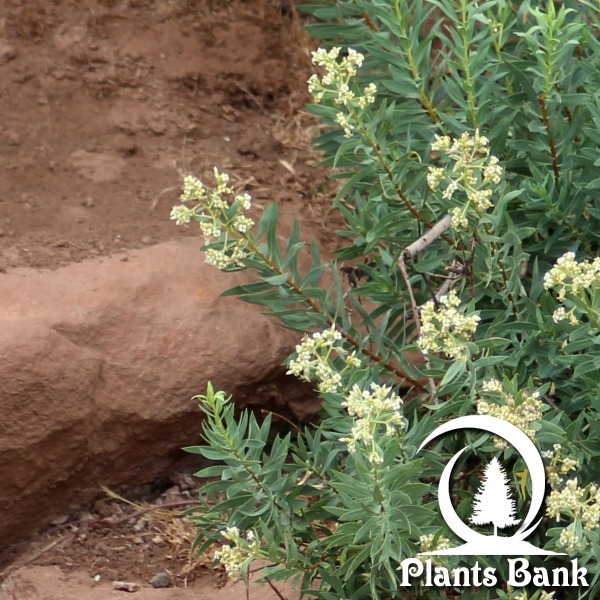 Daphne gnidium, known as the flax-leaved daphne, is an evergreen shrub belonging to the family Thymelaeceae. It is a poisonous plant, very common in the Mediterranean region. The erect stems bear very ramified, smooth and cylindrical branches. The glabrous dense leaves are blue-green; they are renewed once a year. The white hermaphrodite flowers are odorous and grouped into terminal panicles. The fruit is a glabrous berry.
---
Datasheet
Common Name
Flax-leaved daphne
Botanical name
Daphne gnidium
Family
Thymelaeceae
Life Cycle
Perennial
Foliage
Semi-evergreen
Basic Colour
white
Height
60 cm -> 2 m
Habitat
Arid and sandy lands
Altitude
800 m
Bloom Time
March, October,

Plant Type
Shrub, Toxic, Medicinal
Fruit Type
Berry

different tolerances
Tell us
Used Parts
bark
Plant Uses
Medicine
Active substances
Daphnetoxin
USDA Zone
7 (-17), 8 (-12)
Sun Exposure
Sun, Part shade
Soil pH
Neutral
Soil Moisture
Moist
Soil Type
Sandy, Silty
Propagation
by seeds / by sowing,
Self sows
Germination
Tell us
Pests/ Diseases
Tell us
Open Next Page To See More Photos.