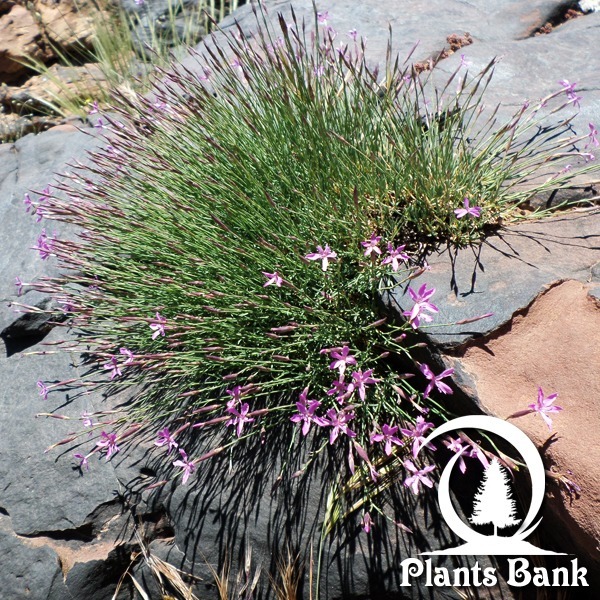 Dianthus lusitanus, called commonly 'Rock carnation', is a species of the family of the Caryophyllaceae. The erect stems are branched and can reach 40 cm height. Leaves are glaucous, linear without nerves. The pink flowers are solitary or grouped in pairs at the end of the stems. The fruit is a capsule. This species enjoys rocky and stony lands.
---
Datasheet
Common Name
Clavelina ,rock carnation

Botanical name
Dianthus lusitanus
Family
Caryophyllaceae

Life Cycle
Perennial
Foliage
Deciduous
Basic Colour
Pink
Height
10 -> 40 cm
Habitat
Rocky and stony lands
Altitude
2200 m
Bloom Time
May -> August
Plant Type
Herbs, Ornemental,
Outdoor
Fruit Type
Capsule
Sun Exposure
Sun, Part shade
Soil pH
Acidic, Neutral
Soil Moisture
Dry
Soil Type
Stony , Rocky
Propagation
by seeds / by sowing


Germination
Fast Germinator
Open Next Page To See More Photos.