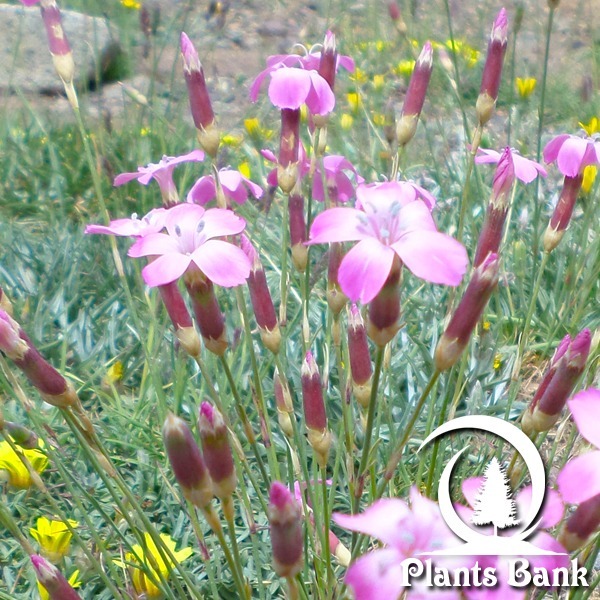 Dianthus sylvestris is an herbaceous perennial plant of the family Caryophyllaceae. It is a perennial species with thin leaves that form a basal rosette. The pink flowers consist of 5 welded sepals and 5 free petals and bloom in summer. The fruits are ovoid capsules.
---
Datasheet
Common Name
Wood pink

Botanical name
Dianthus sylvestris
Family
Caryophyllaceae

Life Cycle
Perennial
Foliage
Deciduous
Basic Colour
Pink
Height
10 -> 40 cm
Habitat
Dry meadows,
Rocky slopes, barren
Altitude
2000-3000 m
Bloom Time
June -> August
Plant Type
Herbs, Ornemental,
Outdoor
Fruit Type
Capsule
Sun Exposure
Sun, Part shade
Soil pH
Neutral, Alkaline
Soil Moisture
Dry
Soil Type
Stony, Silty
Propagation
by seeds / by sowing


Germination
Fast Germinator
Open Next Page To See More Photos.