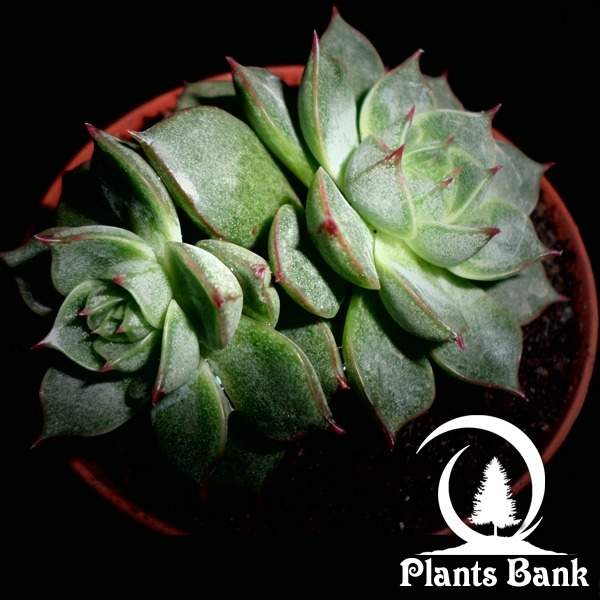 Echeveria fabiola is a perennial member of the Crassulaceae family and it is a hybrid between Echeveria Purpusorum and Echeveria derenbergii. It is a rosette-shaped succulent with thick, green leaves tipped in red. The red-orange flowers appear on the top of reddish stems of about 15 cm.
---
Datasheet
Common Name
Echeveria 'Fabiola'
Botanical name
Echeveria fabiola
Family
Crassulaceae
Life Cycle
Perennial
Foliage
Evergreen
Basic Colour
red – orange
Height
10 -> 15 cm
Habitat
rockeries,
semi-desert areas
Altitude
tell us
Bloom Time
June -> july
Plant Type
Succulent,
Ornamental
Fruit Type
Follicle
different tolerances
Drought toralrant
Used Parts
Whole plant
Plant Uses
Ornamental
Active substances
No active substances
known
USDA Zone
9 (-7), 10 (-1),
11 (+4), 12 (+10)
Sun Exposure
full sun, Part shade
Soil pH
Acidic, Neutral
Soil Moisture
Dry, fresh
Soil Type
Mixture, Sandy,
Silty,Stony
Propagation
by seeds / by sowing,
by Cuttings, Self sows
Germination
tell us
Pests/ Diseases
Mealybugs, rot,
fungi, snails, slugs
Open Next Page To See More Photos.