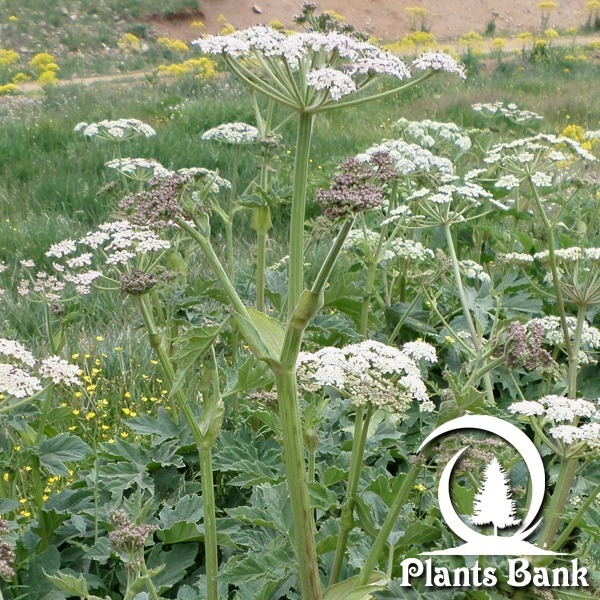 Heracleum sphondylium or hogweed – cow parsnip is a biennial or perennial species belonging to the Apiaceae family. It has a rigid, hollow and hairy stem. The big leaves are also pubescent and once or twice pinnate. The sturdy stems bear white flowers which are in bloom from July to September. They produce glabrous achenes.
---
Datasheet
Common Name
Hogweed/
common hogweed/
cow parsnip
Botanical name
Heracleum sphondylium
Family
Apiaceae
Life Cycle
Perennial
Foliage
Evergreen
Basic Colour
yellow
Height
15 -> 80 cm
Habitat
shechese lawns /
Grasslands,
sunny rocky cracks,
rockeries

Altitude
2200 m
Bloom Time
May -> July
Plant Type
Herb, Medicinal

Fruit Type
Achene
different tolerances
Tell us
Used Parts
Leaf, Root,
Fruit, Flower

Plant Uses
Medicine ,
Culinary, Fodder,

Active substances
polyphenols,
flavonoids
USDA Zone
> 6 (-23)

Sun Exposure
Sun
Soil pH
Acidic, Alkaline,
Neutral
Soil Moisture
Dry
Soil Type
Sandy, Peaty, Stony
Propagation
by seeds / by sowing,
by division, Self sows
Germination
Tell us
Pests/ Diseases
Slugs and snails
Open Next Page To See More Photos.