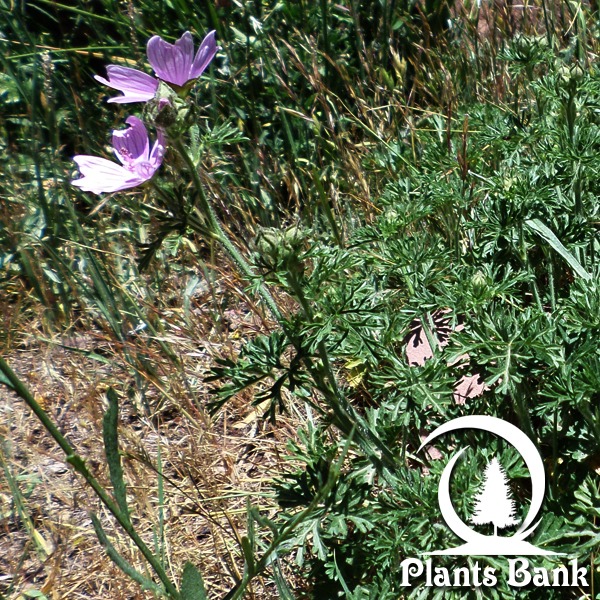 Malva tournefortiana is a perennial herbaceous native of the Iberian peninsular, southern France and Morocco. The erect stems are simple or branched and bear alternate and petiolate leaves. The solitary flowers are hermaphrodite and have 5 pink petals and 5 welded sepals. The fruit is a glabrous Schizocarp.
---
Datasheet
Common Name
malva moscada/
malva rosa
Botanical name
Malva tournefortiana
Family
Malvaceae
Life Cycle
Perennial
Foliage
Tell us
Basic Colour
pink / blue
Height
30 -> 30 cm
Habitat
Rocky lands
Altitude
1800 m
Bloom Time
May -> August,

Plant Type
Herb
Fruit Type
Capsule
different
tolerances
Tell us
Used Parts
Tell us
Plant Uses
Tell us
Active
substances
Tell us
USDA Zone
Tell us
Sun Exposure
Sun
Soil pH
Alkaline, Neutral
Soil Moisture
Dry
Soil Type
Rocky
Propagation
by seeds, by Cuttings,
by division, Self sows
Germination
Tell us
Pests/ Diseases
Tell us
Open Next Page To See More Photos.