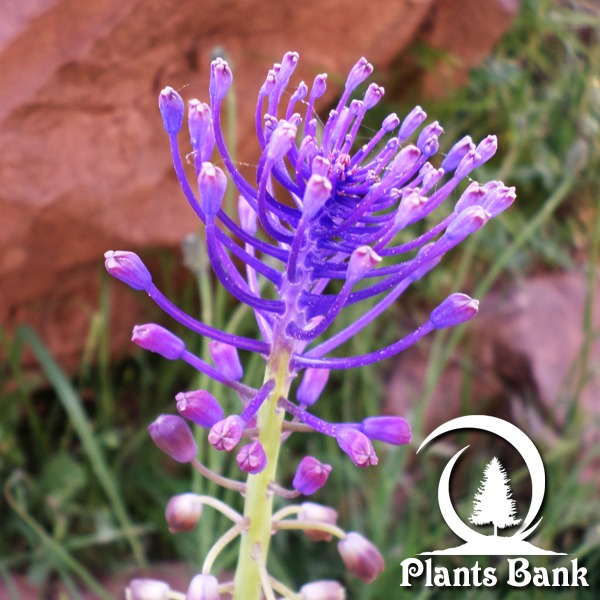 Muscari comosum known commonly as tassel hyacinth or tufted grape hyacinth is a perennial plant that grows to 60 cm tall. This tuft has linear green leaves and two types of flowers; Violet sterile flowers above fertile green flowers. The fruits are oval capsules.
---
Datasheet
Common Name
Tassel hyacinth / tassel grape hyacinth
Botanical name
Muscari comosum
Family
Asparagaceae
Life Cycle
Perennial
Foliage
Deciduous,

Basic Colour
Violet-Green
Height
30 -> 60 cm
Habitat
Sandy and
rocky pastures
Altitude
1400 m
Bloom Time
April -> July
Plant Type
Herb, Bulbous, Ornamental
Fruit Type
Capsule
Different tolerances
Tell us
Used Parts
Whole plant
Plant Uses
Culinary, Ornamental
Active substances
Tell us
USDA Zone
3 (-40), 4 (-35), 5 (-29), 6 (-23), 7 (-17),8 (-12), 9 (-7)
Sun Exposure
Sun
Soil pH
Alkaline, Neutral
Soil Moisture
Dry, Moist
Soil Type
Sandy, Stony, Rocky
Propagation
by seeds / by sowing, by division, Self sows
Germination
Tell us
Pests/ Diseases
viruses
Open Next Page To See More Photos.