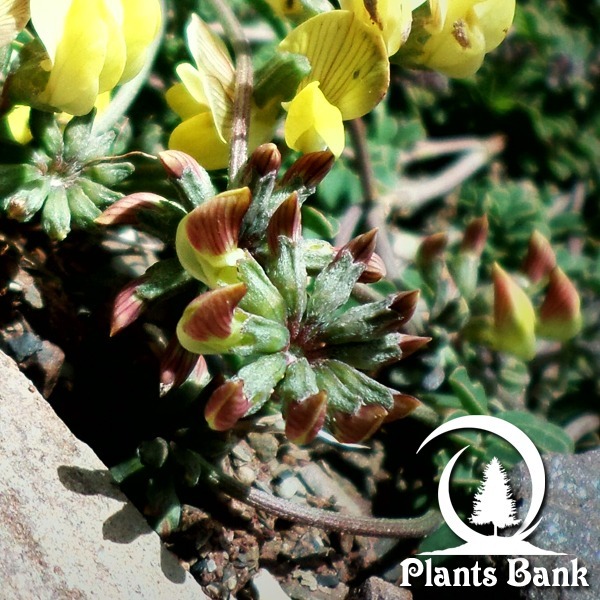 Ononis natrix, known as yellow rest-harrow or shrubby rest-harrow, is a perennial shrub often growing in the stony undergrowth. Its erect stem is covered with sticky hairs and bears leaves with 3 oval, elongated and toothed leaflets. The bloom is dense clusters of yellow flowers with purple spots. This species produces a linear-elliptic legume with globose seeds.
---
Datasheet
Common Name
Yellow restharrow,
shrubby rest-harrow
Botanical name
Ononis natrix
Family
Fabaceae
Life Cycle
Perennial
Foliage
Tell us
Basic Colour
Yellow
Height
20 -> 30 cm
Habitat
Dry meadows,
Stony and sandy areas
Altitude
2100 m
Bloom Time
May -> August
Plant Type
Herbs , Medicinal
Fruit Type
Legume
different tolerances
Tell us
Used Parts
Whole plant
Plant Uses
Medicine
Active substances
Tell us
USDA Zone
Tell us
Sun Exposure
Sun
Soil pH
Alkaline, Neutral
Soil Moisture
Dry
Soil Type
Sandy, Stony
Propagation
by seeds / by sowing,
Self sows
Germination
Tell us
Pests/ Diseases
Tell us
Open Next Page To See More Photos.