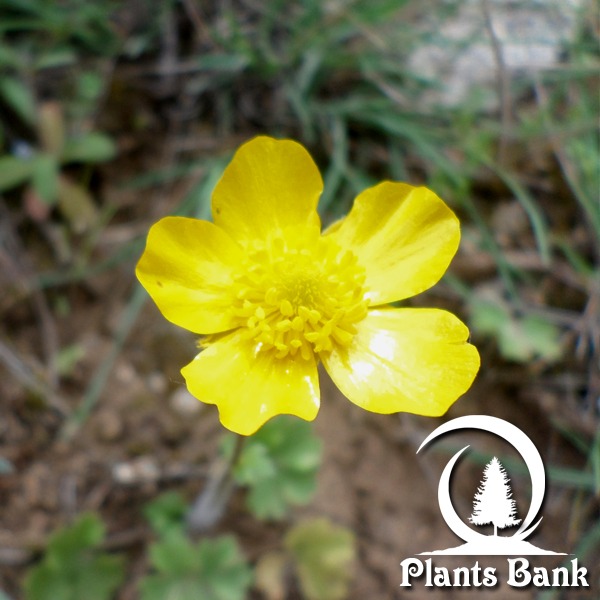 Ranunculus bulbosus, commonly known as bulbous buttercup or St. Anthony's turnip, is a perennial bulbous plant reaching 60 cm tall. The stems are erect and long-branched and bear alternate simple and compound leaves. The flowers, which are in bloom in early summer, are yellow with hairy receptacle. The fruits are elliptic and glabrous achenes. Despite being a toxic plant, it is currently used in homeopathic medicine.
---
Common Name
St. Anthony's turnip
bulbous buttercup
Botanical name
Ranunculus bulbosus
Family
Ranunculaceae
Life Cycle
Perennial
Foliage
Deciduous
Basic Colour
yellow
Height
20 -> 60 cm
Habitat
Meadows,
lawns and pastures
Altitude
0-2500 m
Bloom Time
April -> July
Plant Type
Herb, Bulbous,
Medicinal, Toxic
Fruit Type
Achene
different
tolerances
Tell us
Used Parts
Whole plant
Plant Uses
Medicine
Active
substances
Renonculine,
toxic glycoside
USDA Zone
Tell us
Sun Exposure
Sun
Soil pH
Neutral
Soil Moisture
Dry, Moist
Soil Type
Silty, Peaty
Propagation
by seeds
by division, Self sows
Germination
Tell us
Pests/ Diseases
Slugs, snails, aphids
Open Next Page To See More Photos.