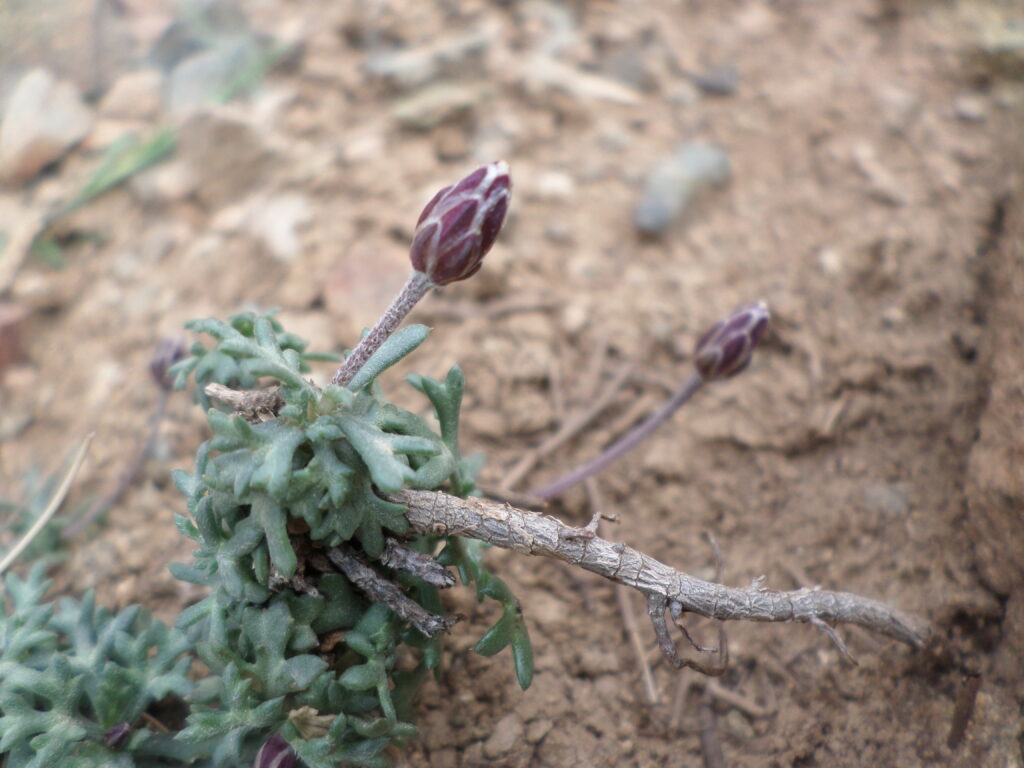 Rhodanthemum atlanticum is a rhizomatous perennial belonging to the Asteraceae family. It is commonly known as Moroccan daisy because it is endemic to the Atlas Mountains of Morocco. It has grey-green and hairy leaves on an unbranched stems. The aster-like flowers are white with yellow center and bloom in summer. The fruits are achenes.
---
Datasheet
Common Name
Moroccan Daisy
Botanical name
Rhodanthemum atlanticum
Family
Asteraceae
Life Cycle
Perennial
Foliage
Evergreen
Basic Colour
white / yellow
Height
10 -> 50 cm
Habitat
Rocky lands
Altitude
2000 m
Bloom Time
June -> August
Plant Type
Herb
Fruit Type
Achene
different
tolerances
Tell us
Used Parts
Tell us
Plant Uses
Tell us
Active
substances
Tell us
USDA Zone
7 (-17), 8 (-12), 9 (-7)
Sun Exposure
Sun, Part shade
Soil pH
Acidic, Neutral
Soil Moisture
Dry
Soil Type
Rocky, Sandy, Silty, Stony
Propagation
by seeds / by sowing,
by division, Self sows
Germination
Tell us
Pests/ Diseases
Tell us
Open Next Page To See More Photos.