Rhodanthemum / Leucanthemum catananche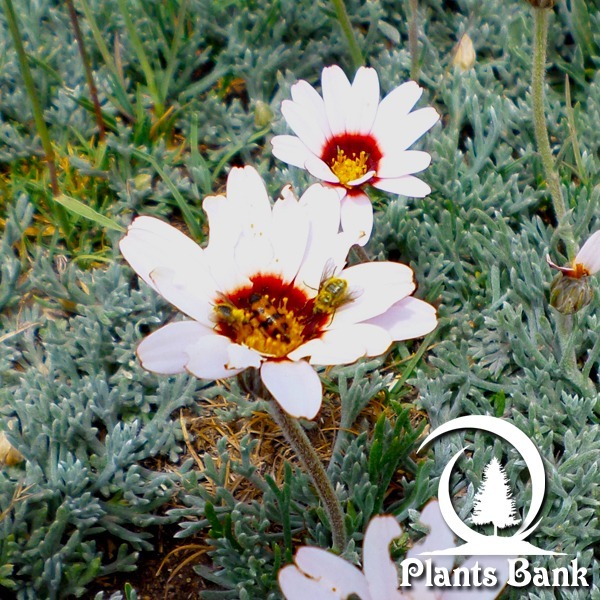 Rhodanthemum catananche is a perennial herbaceous plant belonging to the Asteraceae family. It is native to North Africa (Morocco) and commonly named Moroccodaisy. The grey-green leaves are linear and pubescent. The fluted stems bear white flowers with yellow heart that bloom in spring and produce achenes.
---
Datasheet
Common Name
Moroccodaisy
Botanical name
Rhodanthemum catananche
Leucanthemum catananche
Family
Asteraceae
Life Cycle
Perennial
Foliage
Evergreen
Basic Colour
White / cream
Yellow, purple
Height
6 -> 30 cm
Habitat
Fresh meadows,
rock gardens
Altitude
2200-3200 m
Bloom Time
April -> May
Plant Type
Herb
Fruit Type
Achene
different
tolerances
Tell us
Used Parts
Tell us
Plant Uses
Tell us
Active
substances
Tell us
USDA Zone
8 (-12), 9 (-7), 10 (-1)
Sun Exposure
full sun,

Soil pH
Acidic, Alkaline, Neutral
Soil Moisture
Dry, Moist
Soil Type
Silty, Clayey, Stony
Propagation
by seeds / by sowing,
by division, Self sows
Germination
Tell us
Pests/ Diseases
Tell us
Open Next Page To See More Photos.