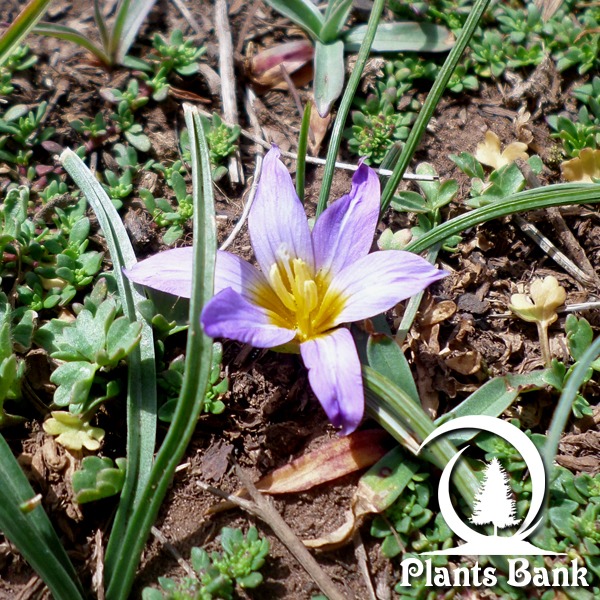 Romulea bulbocodium, known commonly as crocus-leaved Romulea or violet romulea, is a member of the Iris family. This perennial plant is characterized by an asymmetrical underground bulb and a short wiry stem. The leaves are long and slender. The large, purple to violet flowers bloom between February and May and produce oblong capsules.
---
Datasheet
Common Name
Crocus-leaved Romulea / Violet romulea
Botanical name
Romulea bulbocodium
Family
Iridaceae
Life Cycle
Perennial
Foliage
Evergreen
Basic Colour
Purple-Violet
Height
10 -> 20 cm
Habitat
Meadows, dunes,
stony areas
Altitude
400 – 1200 m
Bloom Time
February -> May
Plant Type
Herb, Bulbous, Ornamental
Fruit Type
Capsule
different
tolerances
Tell us
Used Parts
Whole plant
Plant Uses
Ornamental
Active
substances
Tell us
USDA Zone
6 (-23), 7 (-17), 8 (-12), 9 (-7)
Sun Exposure
Sun
Soil pH
Acidic, Alkaline, Neutral
Soil Moisture
Dry, Moist
Soil Type
Sandy, Rocky
Propagation
by seeds / by sowing, by division, Self sows
Germination
Tell us
Pests/ Diseases
Tell us
Open Next Page To See More Photos.