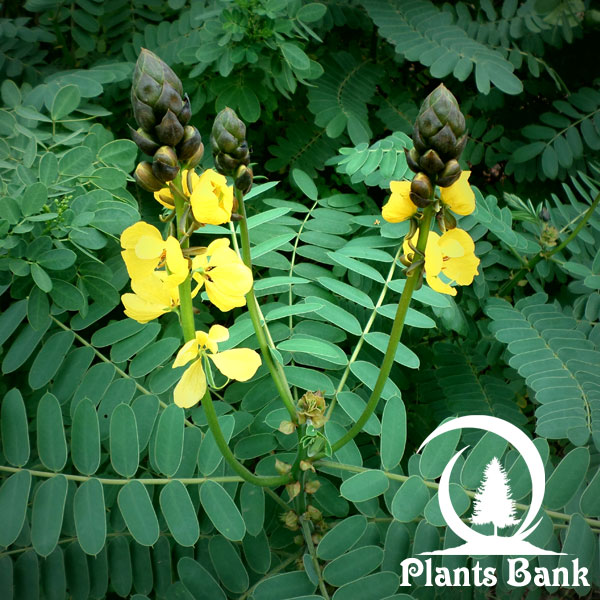 Senna didymobotrya is a multi-stemmed shrub or small tree that can grow up to 2 meters tall. Evergreen leaves composed of a few pairs of oval-oblong leaflets of a dark green and slightly pubescent. The inflorescence is in clusters of yellow flowers, the flowers of each inflorescence open first at the bottom, then upwards of the bunch. The fruit is a flat legume. The plant is toxic in high doses.
---
Datasheet
Common Name
African senna,
popcorn senna,
candelabra tree,
peanut butter cassia
Botanical name
Senna didymobotrya
Family
Fabaceae
Life Cycle
Perennial
Foliage
Evergreen
Basic Colour
yellow / gold, black
Height
1 -> 3 m
Habitat
Mountains, woodland,
grassland
Altitude
2500 m
Bloom Time
June, July, August,
September, Octobe
Plant Type
Shrubs, Ornemental,
Outdoor, Medicinal
Fruit Type
Legume
different tolerances
Tender
Used Parts
Leef, seed, root
Plant Uses
Medicine , Ornamental
Active substances
emodin, chrysophanol,
physcion, knipholone, rhein
USDA Zone
10 (-1), 11 (+4),
12 (+10)
Sun Exposure
Sun
Soil pH
Acidic, Alkaline, Neutral
Soil Moisture
Dry
Soil Type
Sandy, Silty,
Clayey, Peaty
Propagation
by seeds / by sowing,
by Cuttings, Self sows
Germination
Tricky Germinator
Pests/ Diseases
coffee mealy bug
Open Next Page To See More Photos.