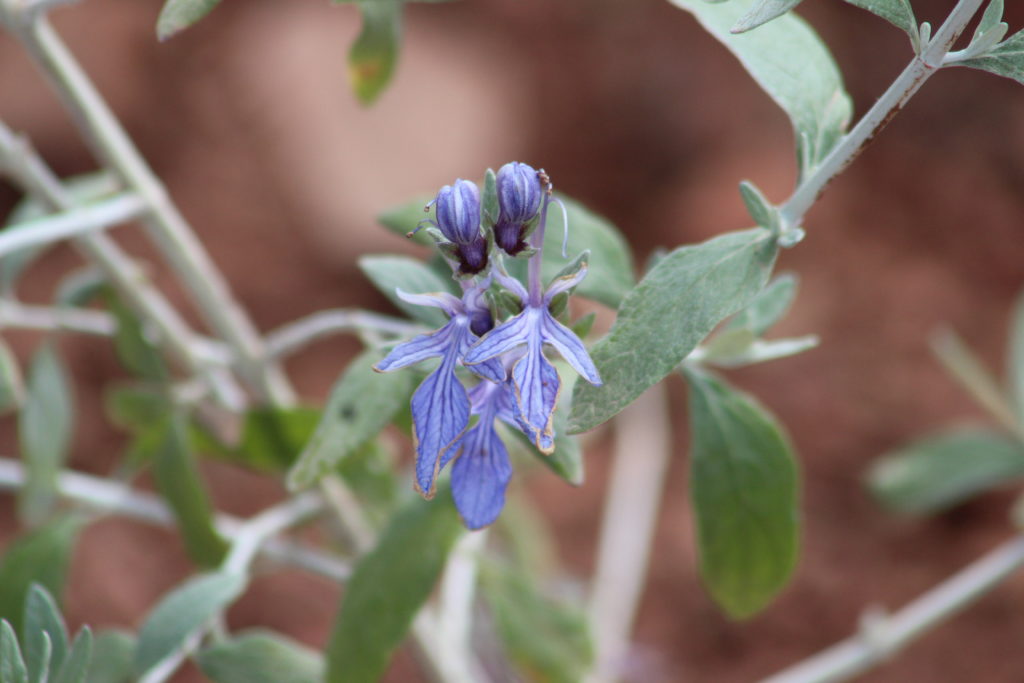 Teucrium fruticans is an ornamental aromatic shrub belonging to the Lamiaceae family. This Mediterranean native is commonly known as tree germander or shrubby germander and characterized by grey stems covered with dense hairs and grey-green leaves with white undersides. The blue flowers bloom between spring and summer. It is suitable for sunny and dry areas.
---
Datasheet
Common Name
tree germander/ shrubby germander
Botanical name
Teucrium fruticans
Family
Lamiaceae
Life Cycle
Perennial
Foliage
Evergreen
Basic Colour
Blue
Height
0.3 – > 1.5 cm
Habitat
Rockeries
Altitude
1300 m
Bloom Time
March -> September
Plant Type
Shrub, Ornamental , Aromatic
Fruit Type
Achene
different tolerances
Tell us
Used Parts
Whole plant
Plant Uses
Perfumery, Ornamental
Active
substances
Tell us
USDA Zone
8 (-12), 9 (-7), 10 (-1)
Sun Exposure
Sun, Part shade
Soil pH
Alkaline, Neutral
Soil Moisture
Dry
Soil Type
Stony, Rocky
Propagation
by seeds / by sowing, by Cuttings, Self sows
Germination
Tell us
Pests/ Diseases
Tell us
Open Next Page To See More Photos.