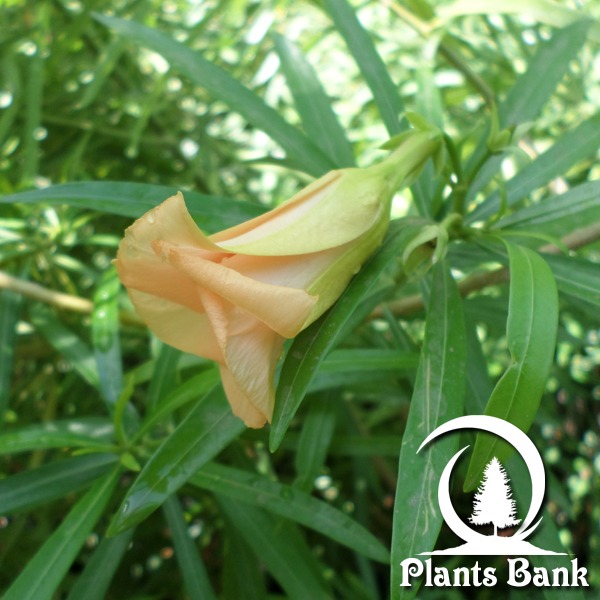 Thevetia neriifolia is an evergreen tropical shrub having glossy dark green leaves. The plant usually has several major stems. The flowers are funnel-shaped, fragrant and yellow colored. The fruit is a drupe. All parts of the plant and especially the seeds are highly poisonous.
---
Datasheet
Common Name
yellow oleander, lucky nut
Botanical name
Thevetia neriifolia
Family
Apocynaceae
Life Cycle
Perennial
Foliage
Evergreen
Basic Colour
yellow / gold

Height
< 8m
Habitat
Evergreen forests
in the lowlands
and riparian forests
Altitude
0-600 m
Bloom Time
May -> October
Plant Type
Shrubs, Trees,
Ornemental
Outdoor, Toxic
Fruit Type
Drupe
different tolerances
Tender
Used Parts
Leaf, bark
Plant Uses
biological pest control
paint with antifungal,
antibacterial
and anti-termite
properties,Ornamental
Active substances
heart glycosides
USDA Zone
10 (-1)
Sun Exposure
full sun
Soil pH
Acidic, Alkaline, Neutral
Soil Moisture
Moist
Soil Type
Peaty
Propagation
by seeds / by sowing,
by Cuttings
Germination
Tricky Germinator
Open Next Page To See More Photos.