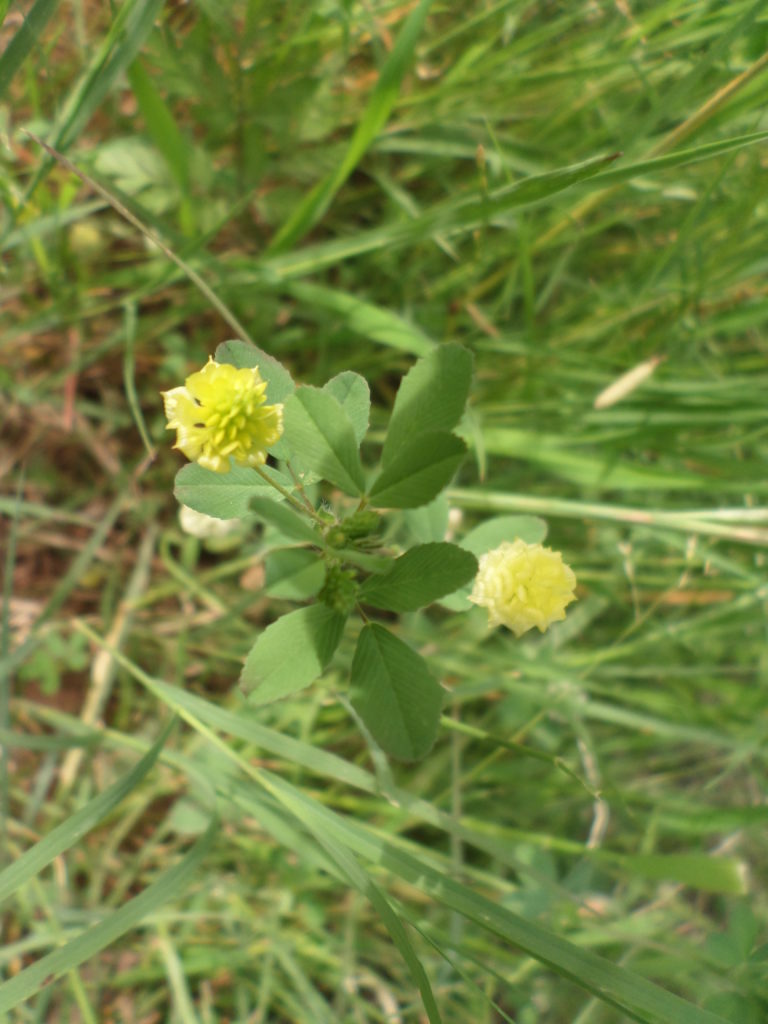 Trifolium campestre is an annual herb belonging to the Fabaceae family. It is commonly named hop trefoil, field clover or low hop clover. The upper leaves are compound and alternate; the leaflets are oblong or elliptical. The flowers are yellow, hermaphrodite and grouped in hemispherical inflorescences. This herbaceous plant produces one-seeded legumes.
---
Datasheet
Common Name
Hop trefoil/ field clover/ low hop clover
Botanical name
Trifolium campestre
Family
Fabaceae
Life Cycle
Annual
Foliage
Deciduous
Basic Colour
Yellow
Height
5 -> 50 cm
Habitat
Rocky lawns, dunes, fields and dry meadows
Altitude
0 – 1600 m
Bloom Time
May -> September
Plant Type
Herb
Fruit Type
Legume
different tolerances
Tell us
Used Parts
Tell us
Plant Uses
Tell us
Active
substances
Tell us
USDA Zone
7 (-17), 8 (-12), 9 (-7), 10 (-1)
Sun Exposure
full sun
Soil pH
Acidic, Alkaline, Neutral
Soil Moisture
Dry
Soil Type
Sandy, Stony, Rocky
Propagation
by seeds / by sowing, Self sows
Germination
Tell us
Pests/ Diseases
Tell us
Open Next Page To See More Photos.