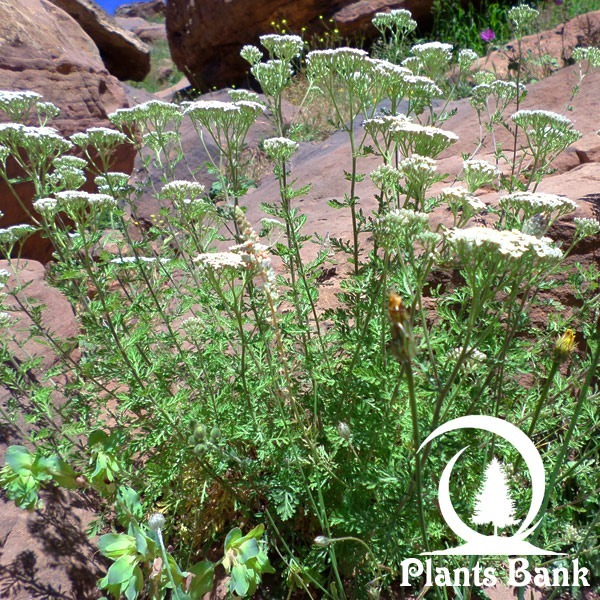 Achillea ligusticais a very common herbaceous species with very cut pubescent foliage. The stems are unique or in groups, the flowers are small and grouped in capitula. The achene is ovoid and glabrous. It is a medicinal plant with aromatic foliage that is commonly found on roadsides and meadows.
---
Datasheet
Common Name
southern yarrow, Ligurian yarrow
Botanical Name
Achillea ligustica
Family
Asteraceae
Life Cycle
Perennial
Foliage
Semi-evergreen
Basic Colour
white / cream
Height
<60 cm
Habitat
Sunny rocky cracks, Ravines, Cliff, Woodland,
Rustic stone soil
Altitude
0-600 m
Bloom Time
June -> October
Plant Type
Herbs, Ornamental, Medicinal
Fruit Type
Achene
different tolerances
Hardy, Herbaceous
Used Parts
Flower, Leaf, Root, Whole plant
Plant Uses
Medicine , Culinary, Tea, Perfumery, Ornamental
Active Substances
Essential oils, flavonoids, alkaloids, polyacetylenes monoterpenes,
triterpenes, Amino acids,
Fatty acids, Ascorbic acid,
Caffeic acid, Folic acid,
Salicylic acid, Succinic acid,
coumarins, tannins
USDA Zone
5 (-29), 8 (-12)
Sun Exposure
Sun, Part shade
Soil pH
Alkaline, Neutral
Soil Moisture
Dry, Moist, Wet
Soil Type
Clayey, Peaty, Stony
Propagation
by seeds / by sowing, Self sows
Germination
Cold Germinator, Fast Germinator
Open Next Page To See More Photos.