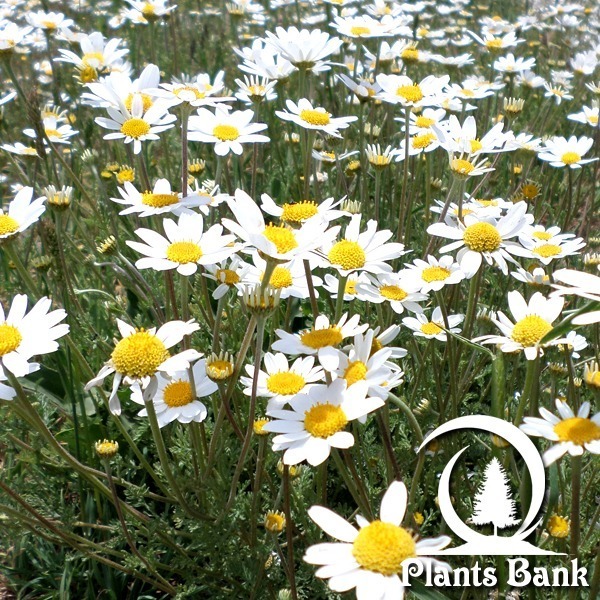 Anthemis pedunculata is a perennial plant belonging to Asteraceae family. The stem is pubescent, upward or erect. The evergreen leaves are multiply pinnate with hairy limb. The white flowers bloom between May and June and produce achenes. This herbaceous plant can be found in mountains, pastures, lawns and forests.
---
Datasheet
Common Name
Manzanilla

Botanical name
Anthemis pedunculata
Family
Asteraceae

Life Cycle
Perennial
Foliage
Evergreen
Basic Colour
White, Yellow
Height
15 -> 40 cm
Habitat
Sandy ground
Altitude
2100
Bloom Time
May, June
Plant Type
Herbs, Ornemental,
Outdoor, Medicinal
Fruit Type
Achene
different tolerances
Drought tolerant
Used Parts
Leaf, Stem
Plant Uses
Medicine, Ornamental

Active substances
Flavonoïdes, myrcene,
trans-β-farnesene,
cadinene
Sun Exposure
Full sun
Soil pH
Neutral
Soil Moisture
Dry, Moist
Soil Type
Sandy, Stony
Propagation
by seeds / by sowing,
Self sows, by Cuttings
Germination
Fast Germinator
Open Next Page To See More Photos.