Anthyllis vulneraria . maura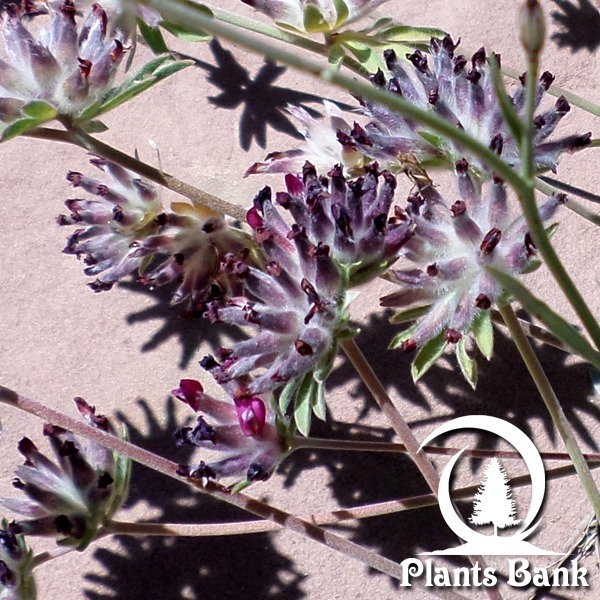 Anthyllis vulneraria . Maura commonly named "Kidney vetch" is a perennial herbaceous of the Fabaceae family. It can be found in dry and stony soils and in coastal cliffs. The whole plant is pubescent with an erect stem and composed leaves widened at their end. The plant produce pink flowers grouped into clusters and a legume fruit. It has been used since antiquity in herbal medicine for its healing, purifying, astringent and vulnerable properties.
---
Datasheet
Common Name
Kidney vetch / woundwort
Botanical name
Anthyllis vulneraria . maura
Family
Fabaceae
Life Cycle
Perennial
Foliage
Deciduous

Basic Colour
pink / salmon, violet
Height
5 -> 60 cm
Habitat
Rocky and sandy grounds,
grasslands
Altitude
1500 m
Bloom Time
April -> June
Plant Type
Herb, Medicinal
Fruit Type
Legume
different tolerances
Hardy
Used Parts
Leaf, Root, Flower
Plant Uses
Medicine, fodder
USDA Zone
6 (-23), 7 (-17)
8 (-12), 9 (-7)
Sun Exposure
Sun
Soil pH
Alkaline
Soil Moisture
Dry
Soil Type
Sandy, Silty
Propagation
by seeds / by sowing,
Self sows
Germination
Fast Germinator

Pests/ Diseases
blue butterfly larvae
Open Next Page To See More Photos.