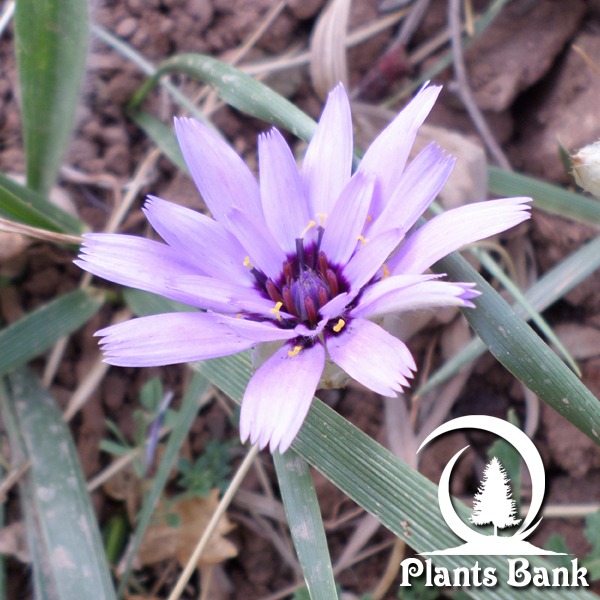 Catananche caerulea, commonly called Cupid's dart, is a perennial herbaceous of the aster family. The evergreen foliage forms a tuft of grey-green grassy leaves. The branched slim stems are leafless and bear papery blue flowers with dark centers blooms and each flower is subtended by scarious bracts. The fruit is an oblong achene. This plant is ideal for dry and stony soils.
---
Datasheet
Common Name
Cupid's dart
Botanical name
Catananche caerulea
Family
Asteraceae
Life Cycle
Perennial
Foliage
Evergreen
Basic Colour
blue / purple
Height
20 -> 90 cm
Habitat
Meadows, dry lawns,
scrublands,
stony and
calcareous soil
Altitude
1500 – > 1700 m
Bloom Time
May -> July
Plant Type
Herbs, Ornamental,
Outdoor
Fruit Type
Achene
different tolerances
Drought resistant
Used Parts
Flower
Plant Uses
Ornamental
Active substances
Tell us
USDA Zone
7 (-17), 8 (-12), 9 (-7)

Sun Exposure
Sun
Soil pH
Acidic, Neutral
Soil Moisture
Dry
Soil Type
Stony
Propagation
by seeds / by sowing,

Germination
Tell us
Pests/ Diseases
Oïdium
Open Next Page To See More Photos.