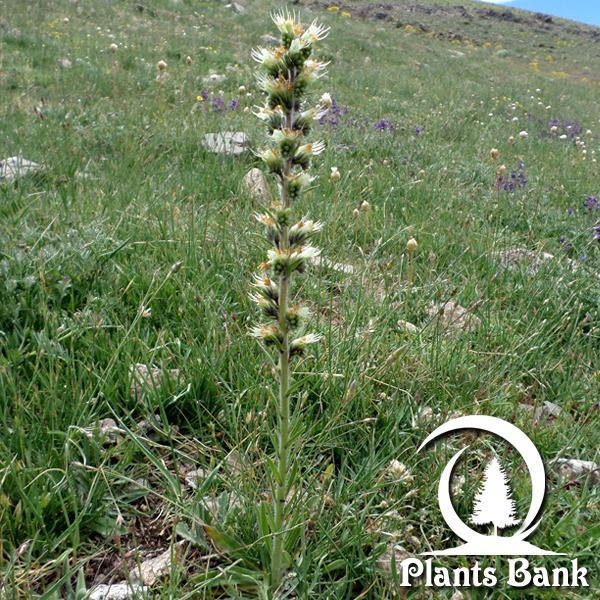 Echium flavum is a biennial or perennial species belonging to the Boraginaceae family. The whole plant is hairy and the stems are erect or ascending and can reach 80 cm height. The basal leaves are sessile and form a rosette; the other leaves are linear-lanceolate or linear oblong. The inflorescence is spiciform and blooms between May and June.
---
Datasheet
Common Name
Partridge zanca
Botanical name
Echium flavum
Family
Boraginaceae
Life Cycle
Perennial, Biennial
Foliage
Evergreen
Basic Colour
yellow, pink
white / cream
Height
15 -> 80 cm
Habitat
shechese lawns /
Grasslands,
Rustic stone soil
Altitude
2500 m
Bloom Time
May -> June
Plant Type
Herb

Fruit Type
Schisocarp
different tolerances
Tell us
Used Parts
Tell us
Plant Uses
Tell us
Active substances
Tell us
USDA Zone
Tell us
Sun Exposure
Sun
Soil pH
Acidic, Alkaline,
Neutral
Soil Moisture
Dry
Soil Type
Sandy, Silty
Propagation
by seeds / by sowing,
Self sows
Germination
Tell us
Pests/ Diseases
Slugs, whiteflies
and red spiders
Open Next Page To See More Photos.