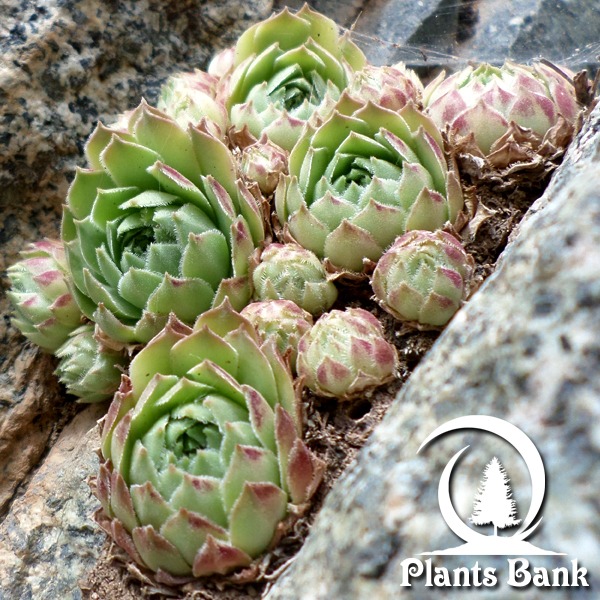 Sempervivum atlanticum, commonly known as Moroccan houseleek, is a perennial member of the Crassulaceae family that is among the easiest plants to grow. This succulent plant forms compact rosettes of bright-green leaves that will form beautiful mats with time. Short spikes of pink, star-shaped flowers are produced in summer, then a fruit in the form of a follicle.
---
Datasheet
Common Name
Moroccan Houseleek
Botanical name
Sempervivum
atlanticum
Family
Crassulaceae
Life Cycle
Perennial
Foliage
Evergreen
Basic Colour
Pink
Height
6 -> 10 cm
Habitat
Rockeries, gardens
Altitude
1900 – 1300 m
Bloom Time
June -> July
Plant Type
Herb, Succulent,
Ornamental
Fruit Type
Follicle
different tolerances
tell us
Used Parts
Whole plant
Plant Uses
Ornamental
Active substances
No active substances
known
USDA Zone
6 (-23), 7 (-17),
8 (-12), 9 (-7)

Sun Exposure
full sun
Soil pH
Acidic, Alkaline,
Neutral
Soil Moisture
Dry
Soil Type
Sandy, Clayey, Silty,
Stony
Propagation
by seeds / by sowing,
by division, Self sows
Germination
tell us
Pests/ Diseases
Disease free
Open Next Page To See More Photos.