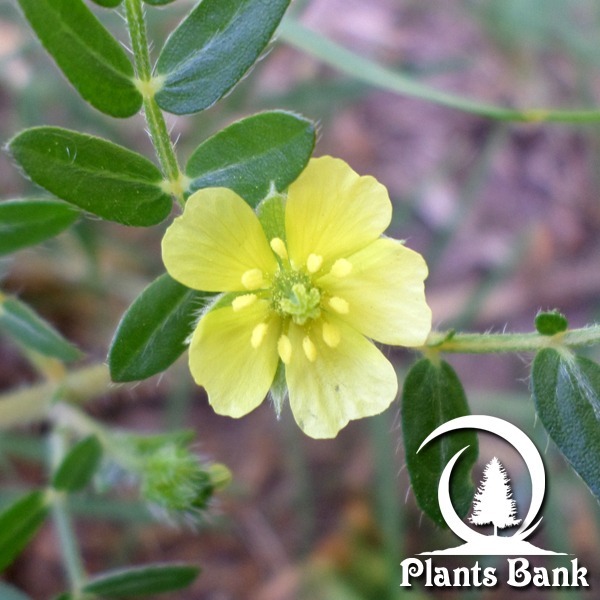 Tribulus terrestris, known also as puncture vine, small caltrops or goat's head, is an annual medicinal herb belonging to the Zygophyllaceae family. The hairy stems bear hairy, opposite leaves and small, elliptic leaflets. The flowers are yellow with 5 petals and 5 sepals. The flowering is followed by the production of capsules. All the parts of the puncture vine are widely used in medicine because of their many health benefits.
---
Datasheet
Common Name
Puncture vine/
Small caltrops
Botanical name
Tribulus terrestris
Family
Zygophyllaceae
Life Cycle
Annual,
Foliage
Semi-evergreen
Basic Colour
yellow
Height
10 -> 80 cm
Habitat
Sandy lands
Altitude
0-600 m
Bloom Time
April -> September
Plant Type
Herb, Medicinal,
Ornamental
Fruit Type
Capsule
different
tolerances
Tell us
Used Parts
Whole plant
Plant Uses
Medicine, Ornamental
Active
substances
Saponins, harmine
USDA Zone
Tell us
Sun Exposure
Sun
Soil pH
Alkaline, Neutral
Soil Moisture
Dry
Soil Type
Sandy
Propagation
by seeds / by sowing,
by division, Self sows
Germination
Tell us
Pests/ Diseases
weevils: Microlarinus
lareynii et M. lypriformis
Open Next Page To See More Photos.