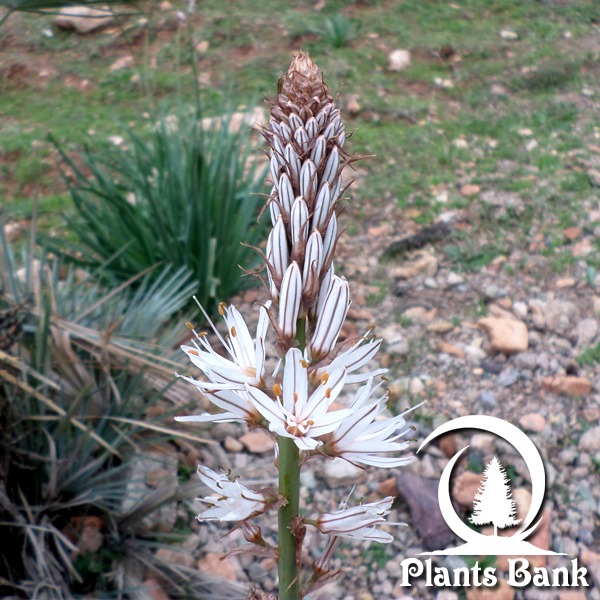 Asphodelus microcarpus is a medicinal plant widely distributed over the coastal Mediterranean region. It is a perennial plant which forms a clump with deciduous, flat, linear and thick leaves 20 to 40 cm long. The stem is highly branched and hangs starry white flowers. Its roots are tuberous and edible.
---
Datasheet
Common Name
Branched asphodel
Botanical name
Asphodelus microcarpus
Family
Asphodelaceae
Life Cycle
Perennial
Foliage
Deciduous
Basic Colour
White, Pink
Height
20 -> 120 cm
Habitat
Grasslands and lawns
Stony and rocky ground
Altitude
2000 m
Bloom Time
April -> May
Plant Type
Herb, Tuberous,
Medicinal
Fruit Type
Capsule
different tolerances
Drought tolerant
Used Parts
Root, Leaf, Fruit, Flower
Plant Uses
Medicine , Culinary
Active substances
Starch
USDA Zone
6 (-23), 7 (-17),
8 (-12), 9 (-7), 10 (-1),
11 (+4), 12 (+10)
Sun Exposure
Sun
Soil pH
Acidic, Neutral
Soil Moisture
Dry
Soil Type
Sandy
Propagation
by seeds, by sowing,
by Division
Germination
Cold Germinator,
Fast Germinator

Pests/ Diseases
Aphids
Open Next Page To See More Photos.