8 Simple Ways To Earn Money From Plants
Gardening is a special hobby that has a beneficial effect on reducing stress, but it requires time and taking care of the plants regularly. You don't have enough time? You can't take this responsibility? Are you afraid to engage with plants? But what if I tell you that you can become happier and earn money at the same time, just with plants?
Gardening provides you calm and serenity, allows you to rebuild a relationship with nature, our original home, and can also help you to make money.
How? When? And where? Here you find the better ways for that.
Sell plants
Many people like to have plants but don't have the skills or the time to produce them from seeds. Do this work for them and earn money. It is recommended to sow seeds in the spring to have a better production. Here some plants that you can sell:
1. Vegetables and fruits
Why pay more for a kilo of tomatoes, while you can produce your own tomatoes to cover your needs, make economies and sell the rest. The same for the other vegetables and fruits such as radish, lettuce, garlic, Eggplant, potato, raspberry, strawberry…
If you want to raise the quality and the cost of your productions, try to grow bio and organic vegetables and fruits without using any chemical or toxic products.
To minimize expenses, select seasonal products that are adaptable to local climatic conditions. If you don't have enough space, consider leafy greens and vine plants. Try to grow unfamiliar and exotic plants for more customers.
2. Medicinal and aromatic plants
For centuries, herbs are used for their therapeutic effects and still used until today. So it's recommended to create your own medicinal and aromatic garden while enjoying the beauty of flowers and leaves.
Grow perennials that don't require annual planting. Create your medicinal garden by physiological function (The digestive system, the respiratory system, the reproductive system…). Then you can harvest them and sell them dry or fresh.
Here is a list of the most useful and popular medicinal and aromatic plants:
Basil, chamomile, thyme, rosemary, wormwood, lavender, sage, mint, dill, stevia, parsley, lemongrass, oregano, burdock, hyssop, verbena, echinacea…
3. Ornamental Plants
Ornamental plants are always so in demand, especially those that don't require lot of work and care. You can find ornamental plants in a variety of cultivars, from roses to grasses and from deciduous to evergreen. Some plants can be grown by seeds like Rosemary, Caladium, Daylily, and Tulip or by cuttings such as Aloe, Begonia, Crassula, Geranium, Philodendron and cactus.
4. Sell Seeds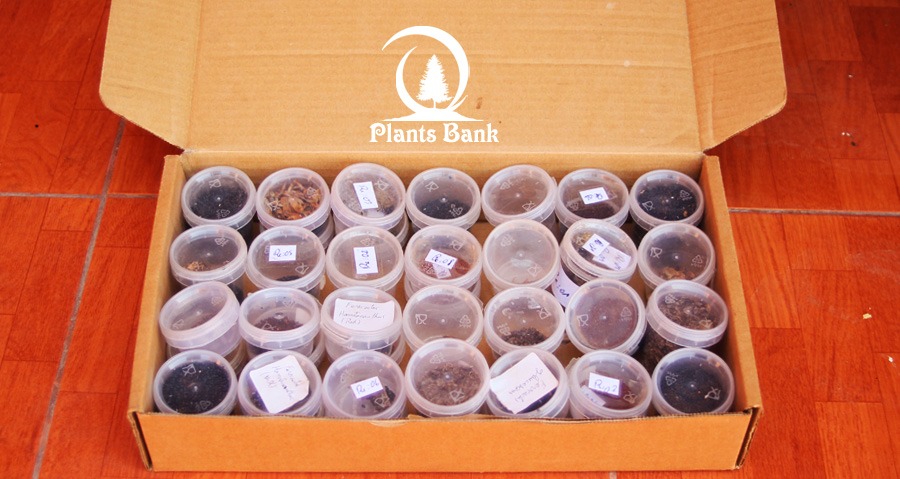 After the first harvest you can pick the seeds and keep them in a dry place to prevent from spoilage. Afterwards, package up them in paper bags and sell them. Make sure that the seeds you sell are allowed by law in your country.
5. Sell cut flowers
Cut flowers are a perfect cash crop, because they are easy to grow and produce quickly, but before running the commerce you have to know first who your clients are, what colors they prefer and for which kind of events. To have a better chance of selling, choose different varieties of attractive flowers. The best cut flowers are Tulip, Rose, Sunflower, Lily, Laceflower, Dianthus, Scabiosa, Lisianthus…
6. Open Your Garden to The Public
If you have a particularly impressive garden, why not share this beauty with others? Let people discover your little corner of happiness; they will absolutely become your clients.
7. Make and sell decorative pots and gifts
What is more beautiful than a plant as a gift? Making a plant gift is wonderful ways to share you love for plants. Make special gifts for each occasion by painting or writing some messages on the pots. You can also add some decorations with colorful ribbons or twines.
8. Give gardening classes
Share your knowledge and passion for gardening with others. Teach them some of your skills, show them how to sow, how to plant and how to care of a plant, they will surely feel the pleasure of paying this joy.